In a bold move that caught the attention of the Nigerian beverage market, Seven-Up Bottling Company (SBC), the leading beverage company in Nigeria, has unveiled two exciting and innovative beverages: Hydr8 100, a carbonated isotonic drink, and D'Vybe, a flavored carbonated soft drink.
The exclusive launch event aptly named "Jolibration," was hosted in the heart of Lagos and saw a vibrant mix of customers, celebrities, and Lagos socialites in attendance.
Seven Up Bottling Company is known for its unique products and they did not disappoint as the new addition Hydr8 100 and D'Vybe was an instant hit with the guests at The "Jolibration" launch event.
Here is what we love most about the new additions to the SBC family.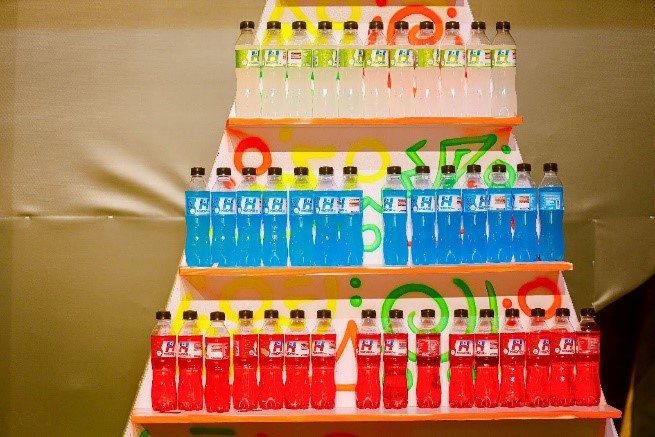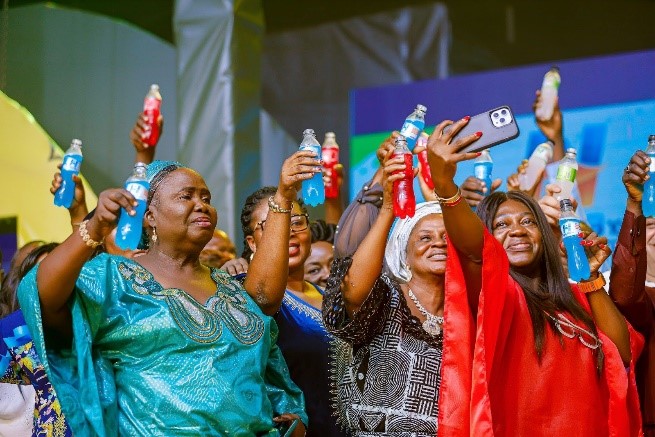 Hydr8 100 is a carbonated isotonic drink infused with vitamins and electrolytes. It comes in three distinct and tantalising flavours: Strawberry, Pineberry, and Tangy Twist. The primary goal of Hydr8 100 is to help consumers stay replenished, refreshed and rehydrated as they go about their daily activities. It's the perfect companion for those who lead an active lifestyle. The different flavours is a huge win, ensuring staying hydrated is always fun with Hydr8 100.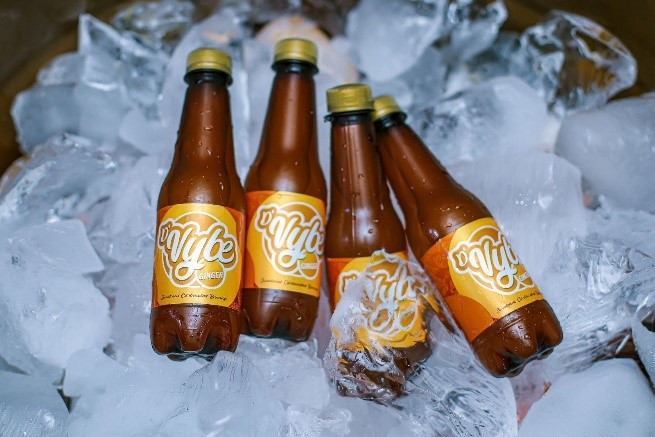 D'Vybe, with its enticing tagline, "Make Every Moment a Vybe," is a sweetened carbonated soft drink that comes in two exciting flavors; Chapman, and Ginger. D'Vybe is more than just a drink; it's an invitation to celebrate individuality and diversity. It gives consumers the freedom to express themselves and explore their unique tastes without limits. With D'Vybe, every moment is transformed into a Vybe, a celebration of who you are.
The unveiling of the Hydr8 100 and D'Vybe received overwhelming support with lots of positive comments on the uniqueness of the drinks.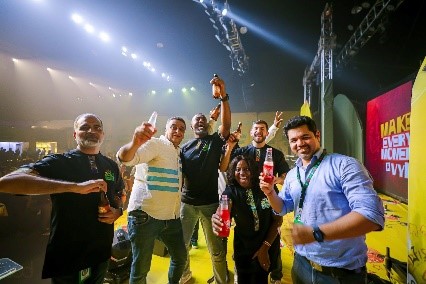 According to the organizers, Hydr8 100 and D'Vybe are the result of extensive research and development, meeting the highest standards for taste, refreshment, satisfaction, and quality, and both drinks are available in stores nationwide.
Ayomitide Adeyinka is a content writer, crypto journalist and editor with a Bsc in Political Science. He is also an egalitarian.