So I've been watching Narcos on Netflix all week. In my head, I'm a Pablo Escobar already. As soon as I read about this El Chapo story, the first thing that came to my head was the scene were Pablo talks about "thinning the herd".
That's what El Chapo needs to do to his foolish son who tweeted this picture of them getting dinner.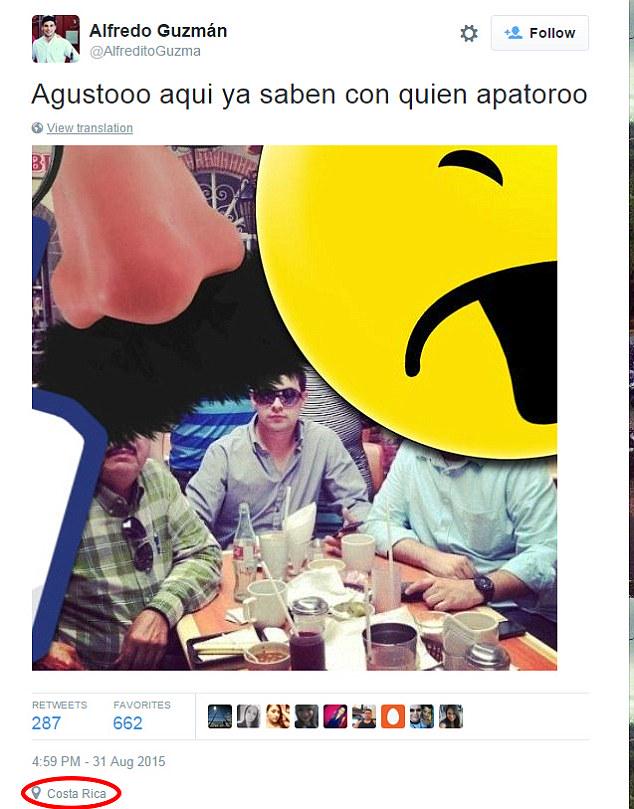 Ay Dios Mio!
Via The Daily Mail:
The world's most wanted drug lord Joaquin 'El Chapo' Guzman may be hiding out in Costa Rica following his dramatic escape from Mexico's maximum security Altiplano prison in July.

Costa Rican authorities are now investigating whether the boss of the Sinaloa Cartel secretly fled to the Central American nation after his son appeared to accidentally reveal his hideout on Twitter.

While cocksure 29-year-old Jesus Alfredo Guzman Salazar regularly uses social media to boast about his father's prison bust and share new images of the fugitive, it appears he failed to disable a smart phone feature that automatically tags where an image was taken when it is posted online.

…

The tweet has been enough to lead Costa Rica's Judicial Investigative Police to announce they are now looking into the possibility that El Chapo is hiding in the country but added that the post is the first evidence they have received to suggest that this could be the case
Imagine that, eh?