Here are the top stories from yesterday and some stories that unraveled while you slept – and are now buzzing this morning.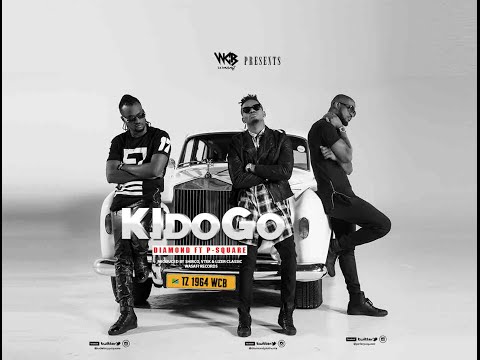 Diamond Platinumz features Psquare in new song (WATCH)
What a time to drop a song with Psquare considering the drama that surrounded the dynamic duo this past weekend.
We guess the Tanzanian singer is trying to remind the brothers of the beautiful music they create when they come together as Psquare.
The song titled Kidogo had been written by Diamond and the Shekini acts back in 2015 but the video was not shot until April 2016 in Johannesburg South Africa by Godfather Production Inc
The song had productions contributions from Tanzanian beat-makers – Shirko and Laizer and was mixed by Nigeria's V-Teck. 
Watch the music video
Tonto Dikeh returns to the music studio 
Following a brief hiatus after having a baby, Tonto Dikeh appears to be back to making music.
Fans of the Poko act were sent into ecstasy when they saw the actress-turned-singer re-post a picture with singer, Jaywon in the studio with the caption 'Something is coming.'
We are still unsure what record label she'll be launching her music projects under after making the announcement that she has left DKM – D'banj's label imprint in her first post-baby interview earlier this year – a claim the Kokomaster said was untrue as he had not had any of such conversations with the light-skinned singer.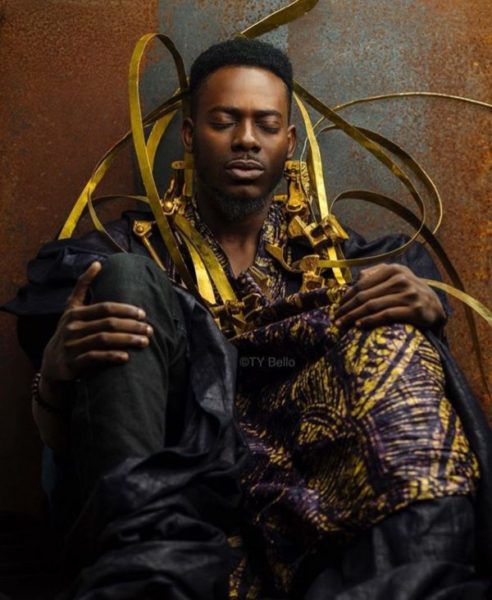 Adekunle Gold sets official release date for his debut album
After pushing back the release date for his debut album – Gold because of the just concluded Ramadan season, YBNL singer Adekunle Gold has now announced an official date for the album.
The album is now slated for release on July 28, 2016 while a private listening session for the album is to be held on August 2,  2016.
Billboard magazine recognizes DJ Obi's record breaking feat
Leading American music magazine, Billboard has recognized Nigeria's DJ Obi for his latest feat of breaking and setting the Guinness World Record for Longest Marathon Club DJing.
Billboard wrote a news article on the Syndicate official DJ.
This comes after a BBC Africa feature and a yet-to-be aired CNN interview amongst an avalanche of international media recognition.
Real name – Obi Ajuonuma beat the 200-hour record held by Poland's Norbert Selmaj before going to set his at 229 hours and 58 minutes.
His record-setting tale has evoked a media storm since since it was done 2 weeks ago.
https://www.instagram.com/p/BHxNey4AB0M/?taken-by=yemialade
Yemi Alade grabs endorsement deal
Yemi Alade has risen to become a prominent artiste across the continent with her Mama Africa movement.
With this comes money in the bank and the Effyzie artiste's account just went all the way up after sealing an endorsement deal with digital ticket company, Nairabox.
The singer was unveiled as an ambassador for the brand at a press briefing yesterday.
https://www.instagram.com/p/BHxE0cyADgn/?taken-by=yemialade
https://www.instagram.com/p/BHxFECpgutB/?taken-by=yemialade
https://www.instagram.com/p/BHxMzPAALcQ/?taken-by=yemialade
Meanwhile the video for Ferrari off her Mama Africa album has hit 2 million views on Vevo.
https://www.instagram.com/p/BHwVluOgl5d/?taken-by=yemialade
Yemi Alade keeps soaring.
Burna Boy collaborates with another top UK artiste
Burna Boy is one artiste whose versatility allows him cut across boarders.
In March, he was featured on a song titled Reaching by UK rapper Chip (formerly known as Chipmunk) after fans on Twitter urged them to work together.
The Spaceship singer has again recorded an international collaboration with popular UK artiste, Lily Allen.
Burna is currently in the UK for the promotion of his October 1 show in the country and he shared pictures of him and the Grammy nominated artiste in the studio working on a record.
https://www.instagram.com/p/BHxQ-f6haLx/?taken-by=burnaboygram
https://www.instagram.com/p/BHxaCK-BraB/?taken-by=burnaboygram