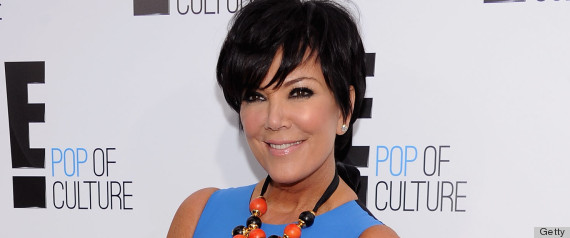 Kris Jenner is not shy about her plastic surgery. The reality show mom was pretty honest about getting a face lift as beauty prep for daughter Kim Kardashian's wedding. She even aired her breast implant surgery on national television.
And don't think Kris harbors any regrets. The 57-year-old got her first set of breast implants a long time ago — like, "way longer than their shelf life" ago — so it was only a matter of time before she was due for a new pair. Er, right?
"Everyone needs a fresh set every 20 years," Kris told the VH1 show "Big Morning Buzz Live." The mother of six has been embroiled in a heated lawsuit with anti-aging skincare line Frownies after broadcasting her face lift (and thereby violating her contract with the brand), so hopefully this latest TMI tidbit won't get her into any trouble.
So why is she so candid about her adventures in nipping and tucking? "I have cameras in my house 24/7. I can't just go, 'I'm going for coffee,' and come back with new boobs," she said. Touché, Kris.
What do you think of Kris Jenner's philosophy on breast implants? Do you think women need a "fresh set" every so often?