In recent months, the Nigeria Youth Service Corps has played prospective corp members like this: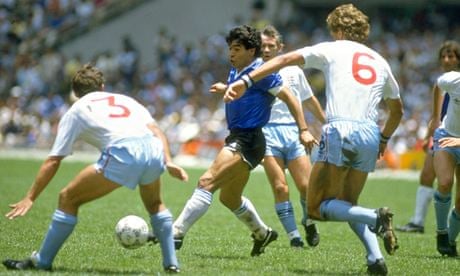 In all this NYSC dribbling, we fail to see the hand of God. Do you?
The hiccups in paying monthly allowance to corp members due to a paucity of funds and inability to mobilize prospective corp members to the postponement of orientation of corp members, NYSC scheme has disappointed several young Nigerians.
The call to scrap the service has never been louder as young Nigerians question the relevance of the national scheme that was initiated in 1973 to facilitate national integration, development and bridging cultural and ethnic gaps in a heterogeneous country like Nigeria.
Nigeria is currently facing economic difficulties.
Many states are unable to pay salaries of workers, while inflation rate skyrockets and unemployment blooms nationwide.
Corp members have in the past raised alarm about the compulsory service, several of them pointing to the violent killing of corp members and under-payment, late payment or no payment at all.
Then there's the gross corruption in the system that has completely cancelled out the usefulness of the scheme.
This 10 tweets are the present arguments for why the scheme should be scraped:
Outlived its usefulness
NYSC cannot mobilise because lack of funds. Let us continue supporting and funding a scheme that has outlived it's relevance.

— Cinderella Man (@Osi_Suave) May 17, 2016
2) Support entrepreneurship
Scrap the NYSC and give every university graduate 237,600 (19800×12) as a loan to start something after graduation.

— Cinderella Man (@Osi_Suave) May 16, 2016
3) What a waste of time!
Am I the only one that thinks NYSC is another waste of 1 year just like 100L in Nigerian Varsities? 😒

— Tobechukwu (@TobyMac_) May 9, 2016
https://twitter.com/OritsegbubemiJ/status/729665689703718912
Alleluia somebody
4) Because we are pained
Fuck you people at NYSC….fuck you people…. fuck you!! Like fucking fuck you people!!!

— دمي فلسطيني (@rancho4lyfe) May 19, 2016
This postponement of NYSC Batch A Stream 2 calls for a National Protest.
The Country should feel our pain. Years… https://t.co/qVCRpjFT6G

— Ebenezer Bukola (@nawtiebukky) May 19, 2016
it seems u are indecisive.pls be sure of ur words b4 communicatn to ppl instead of regretn every now n then. We are not toys .Tnx

— Waliat OPELOYERU (@temitopewaliat) May 19, 2016
5) Unsustainable scheme
FG should just scrap NYSC seems they can't sustain it again and its initial purpose has already been defeated

— Ikotun Mayowa (@Engr_Masik) May 19, 2016
6) If you ask me, na who I go ask?
Who nysc help??? pic.twitter.com/XV9Kz3TsnV

— ♚Obiora★★★ (@iam_chizyokoye) May 19, 2016
7) Even the trainers are untrained
When people can't articulate themselves and NYSC is bringing them to train me, is that not counterproductive?!

— Vlad (@AbiodunOmonijo) May 9, 2016
One of the most silent corrupt institutions in Nigeria is :
The NYSC.
I hope one day a strong DG tackles it.

— M. Malumfashi (@m_malumfashi) May 9, 2016
Most of the NYSC inspectors out there are the most corrupt Nigerians we have. Just that nobody see them like the Policeman on roads.

— M. Malumfashi (@m_malumfashi) May 9, 2016
8) Because the economy is bad
NYSC camp is now two weeks? Austerity measure? @nysc_ng

— Ayomikun! (@olujoshdare) May 9, 2016
9) That awkward situation
That awkward bitter moment you quit ur mini job only to find out that @nysc_ng really postponed orientation camp.😭 To Be a Nigeria Aint easy

— IG: dexilitystylz (@DexyDerbby) May 19, 2016
10) Husband material is scarce -very scarce
Please who knows where Kogi state is 😭😭😭😭😭 Nysc is that where i filled? Can someone even see husband there 🚶🏿🚶🏿🚶🏿🚶🏿

— Dr.Kelechi Okoro (@Healthertainer) May 17, 2016