It all started last week when George Zimmerman put up the gun he used in killing 17-year-old unarmed black teenager, Trayvon Martin for an auction.
He however faced massive public backlash as people mocked the listing by placing ridiculous bids for the gun which reached $65,000,000 on UnitedGunGroup.com- the second website where he had put the gun up for an auction after Gunbrokers.com had taken down the listing as it didn't want to be part of the controversial sale.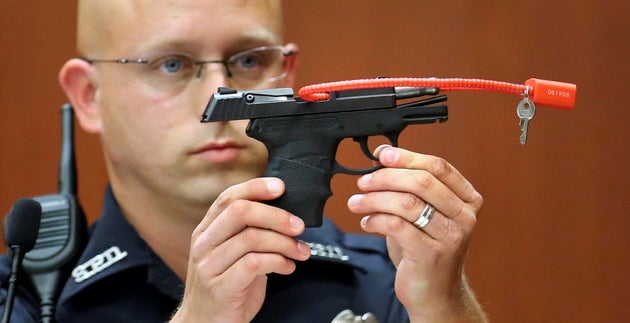 On Wednesday, the online bidding for the weapon, a Kel-Tec PF9 9mm handgun closed on United Gun Group's website and according to media reports, George Zimmerman was paid a whooping sum of $250,000 for the gun.
The former voluntary neighborhood watch has however not confirmed or denied the report but he reportedly made a statement on his website on the same day, saying the auction had 'raised funds for several worthy causes' such as countering violence against law enforcement officers by the group, Black Lives Matter and fighting Democratic presidential candidate Hillary Clinton's 'anti-firearm rhetoric.'