Among the stunning submissions we received — siblings staring lovingly into each other's eyes, little ones with their closest furry friends, and freshly-minted parents admiring their newborns — one submission was altogether different and it came in with the subject line, "Greatest family photo of all time."
Sounds like an exaggeration, right? But really, in a funny way, it was pretty accurate.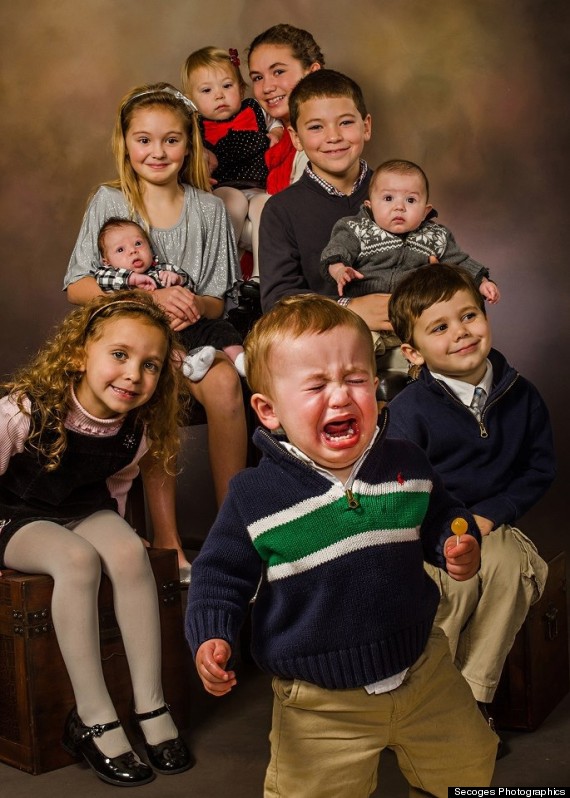 Dominating the foreground is a less-than-happy toddler named Andy. He's 18 months old in the shot, uncle Mike Pierantozzi explained over email, and is surrounded by eight of his nine cousins — newborns to almost-teens. The photo, taken by Pennsylvania photographer John Secoges, was meant as a Christmas present for Andy's grandparents, Pierantozzi says, but Andy wasn't having it. "No manner of coaxing — lolli-pops, stuffed animals, bribery or begging — could get him to stay in the photo, so we just went with it."
Hoping for a more conventional final product anyway, the family opted to take things into their own hands: "for the final shot, we had to Photoshop Andy's head from a picture that was snapped the one millisecond he wasn't completely apoplectic," Pierantozzi writes. This was the (slightly more civilized) result: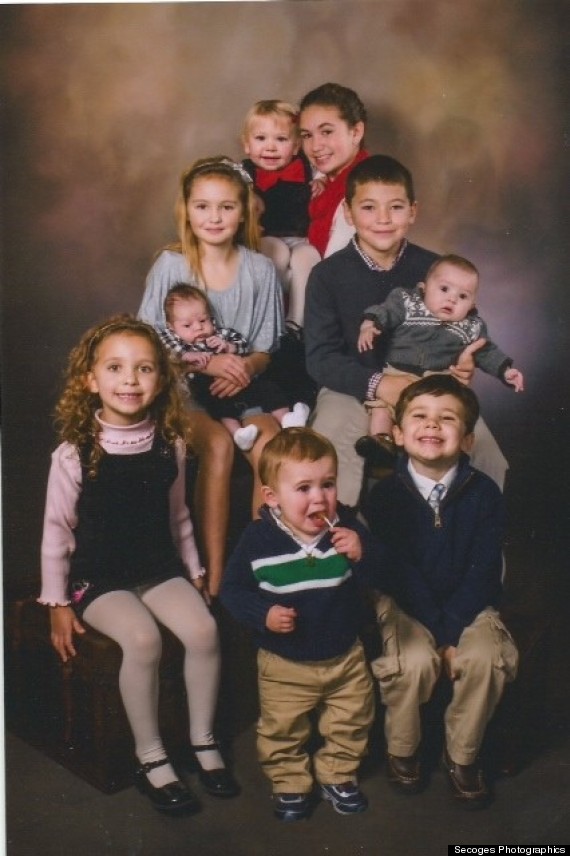 In the end, though, they saw the humor of the situation. "We ended up giving both versions to my parents," Pierantozzi told us, saying the original is much more representative of the family.
Read more: HuffPost