If you're of a nervous disposition then we suggest you look away now.
Still here? Ok, well don't say we didn't warn you because these snaps of Madonna on stage in Miami leave little nothing to the imagination.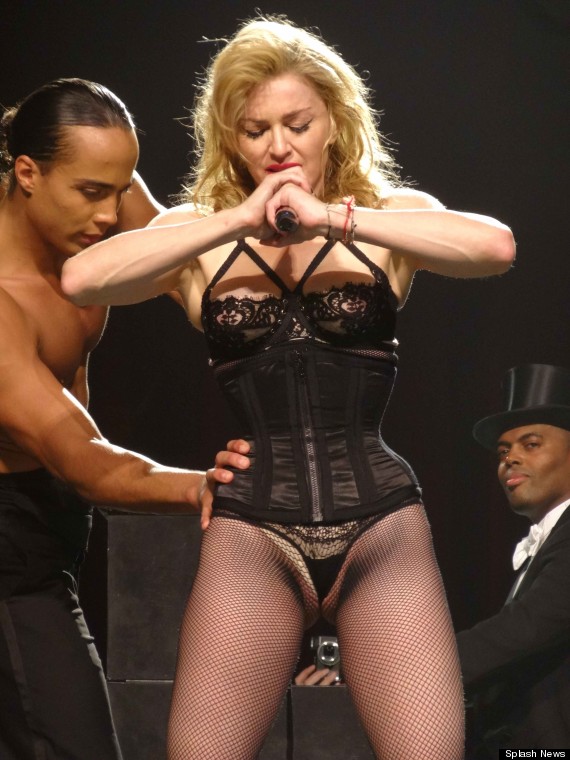 Madonna in her smalls. Very smalls.
Honestly, she'll do herself an injury in those pants.
We know the 54-year-old has let it all hang out many, many times before but we doubt even Lady Gaga would wear something this revealing – and she's 28 years younger.
Madge gave fans an eyeful (and then some) in the uber-revealing outfit as she performed on stage in Miami on her MDNA world tour.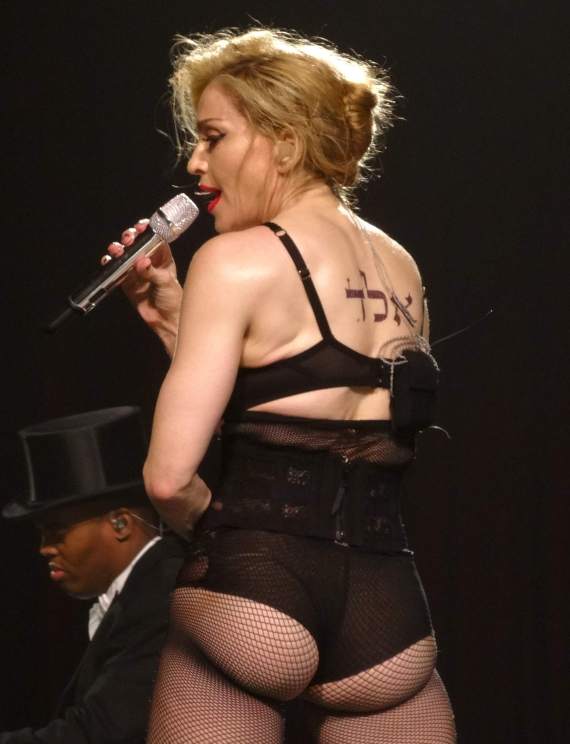 Cheeky: Madonna lets it all hang out
To be honest, we don't know what's scaring us most – the sight of Madonna actually wearing the outfit or the thought of her daughter, Lourdes helping her mum get into it in her role as wardrobe assistant.
The 16-year-old recently wrote on her blog: "This summer I was surprisingly productive. So, I thought I would tell you all about the joys of folding underwear.
"As you probably know this woman I like to call my mother went on tour for her MDNA album.
"As a summer job I decided to work in the wardrobe department. All of my friends were getting summer jobs and I wanted one too. Mine was a little unconventional but still a great experience and a lot of fun."
Sounds it.