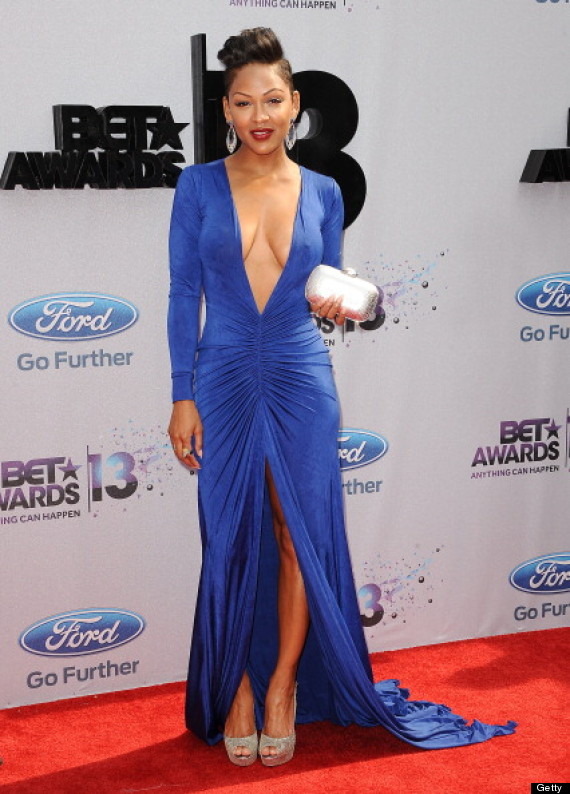 While there were plenty of standout style moments at the 2013 BET Awards on Sunday night, it was actress Meagan Good's barely-there gown that stole the show.
The 31-year-old wore a royal blue Michael Costello gown with a plunging neckline that nearly reached her navel and a super high slit to her upper thigh. Leaving very little to the imagination, the body hugging dress is on par with Meagan's sexy signature style. However, we must remind ourselves that Meagan is not only aHollywood star but also a preacher's wife!
Last year the "Deception" actress married DeVon Franklin, a TV/movie executive and Seventh Day Adventist preacher. However, the union hasn't prevented Meagan from showing off her heavenly curves.
And Meagan wasn't just on hand to turn heads and pop eyes last night, she was also tasked with presenting the Best Gospel Artist award. That's right — the night's holiest honor came with a side of cleavage, which definitely got people talking. Twitter reactions ranged from shock to amazement, and even a few how-to inspiration from those wondering how she avoided a major wardrobe malfunction.
See more pictures after the cut: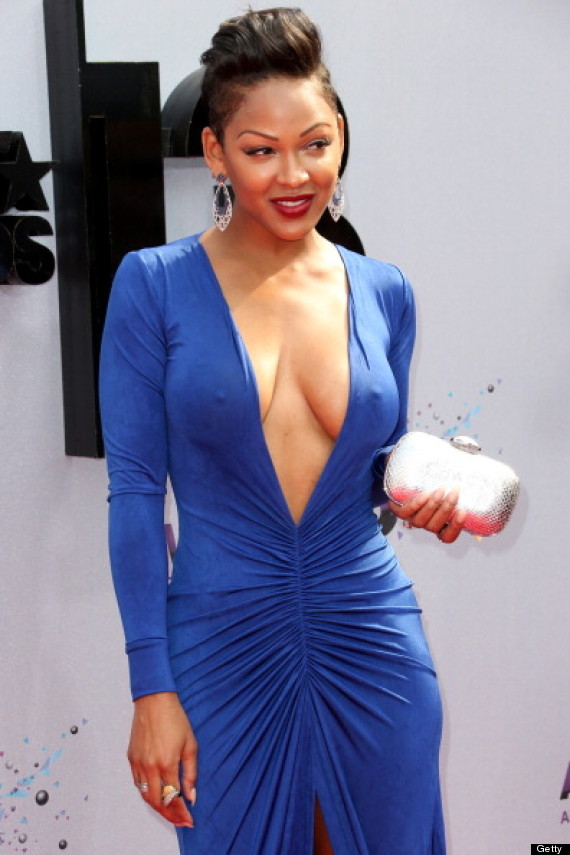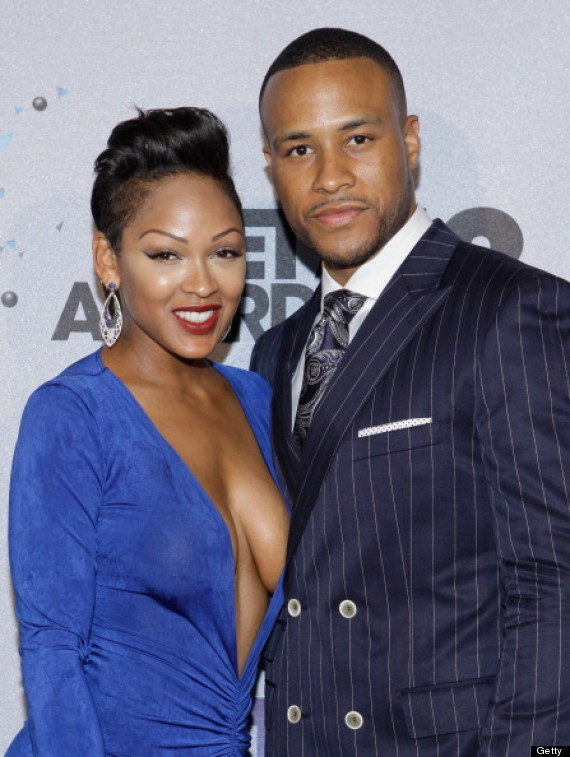 Read more: Huffington post