A Christian couple in Australia has vowed to get divorced if marriage equality becomes legal.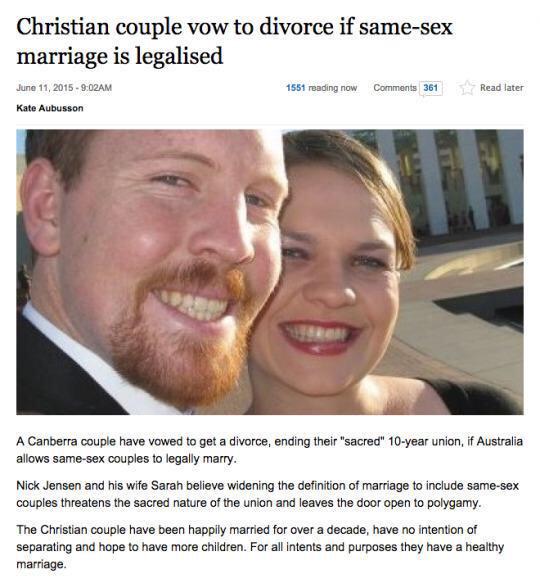 In an op-ed for the Canberra CityNews, Nick Jensen wrote that he and his wife, Sarah, would, "as a matter of conscience, refuse to recognize the government's regulation of marriage if its definition includes the solemnization of same sex couples."
"Marriage is the union of a man and a woman before a community in the sight of God. And the marriage of any couple is important to God regardless of whether that couple recognizes God's involvement or authority in it," Jensen wrote.
But here's the problem with that. Nick Jensen was in fact, found by a fellow gay person on Grindr, a gay dating website.
So amidst his hullabaloo that he is preaching, which is that ""This has been a big decision for my wife and I. Some will accuse of us being bigoted or too hateful to share. But this couldn't be further from our intentions," he wrote in his op-ed. "The truth is, 'marriage' is simply too important. It is a sacred institution, ordained by God … Any attempt to change the definition of marriage by law is not something in which we are able to partake," We think this is just an alibi to do what he really wants to do- be gay.
Why else would he be on a gay dating site?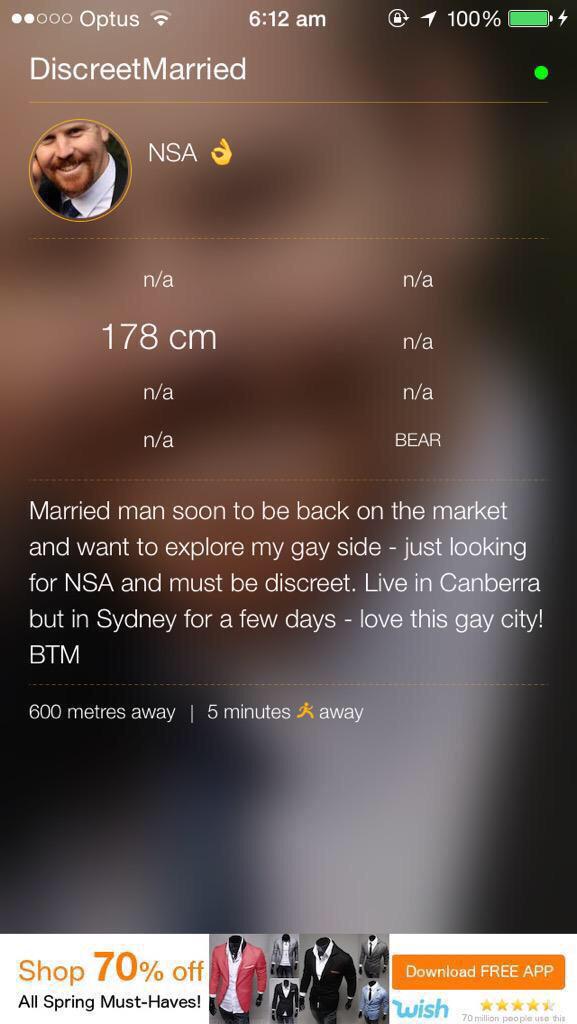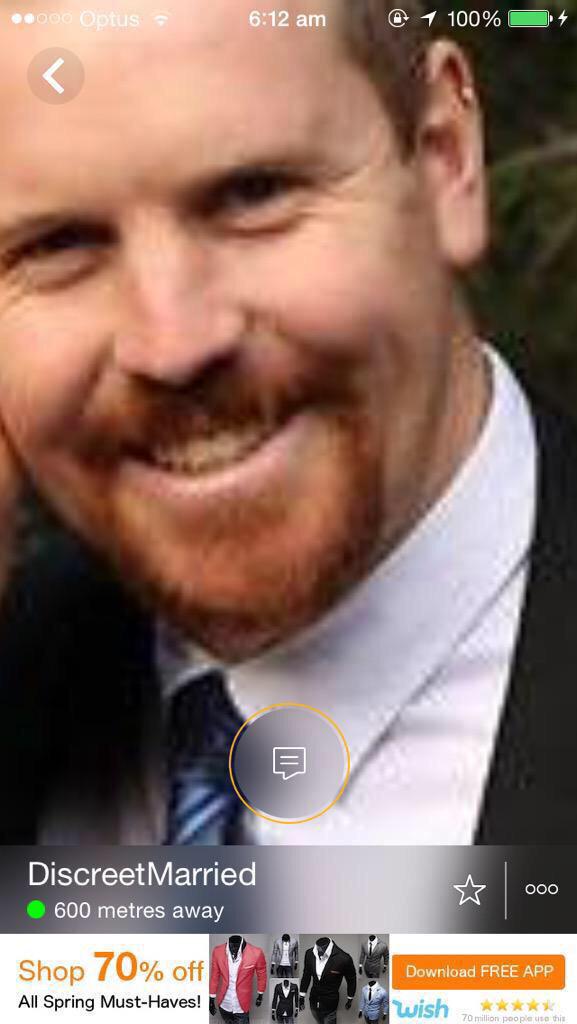 Think about it- which christians threaten to divorce because of same sex equality? Fake ones.
Why? for so many obvious reasons. One being that they could be looking for a reason to get divorced. Which could be because they can't tolerate each other. Or they trolling around hoping someone will recommend a good divorce lawyer.
Or it could be the simple truth that Nick himself is gay and is looking for the perfect excuse to leave his wife [hence divorce threat] and hop on the gay bandwagon [like he already announced in the picture below].
Whichever it is, one thing is certain, the very happiness to not partake in procreation. The world would be spared of breeds from these lunatics.