Cupcakes may be "over," but apparently cupcake-themed merchandise is not.
On Wednesday The Frisky brought U.K. designer Shiri Zinn's cupcake-shaped vibrator to our attention. The $48 vibrator has two speeds and five "ibrating modes."
Bloom Enjoy Yourself, where the device is sold, describes it thusly:
The Cupcake is a beautiful life sized vibrator that fits in the palm of your hand and looks good enough to eat. The cherry on top packs a punch, while the rest of the soft silicone vibrator also delivers delicious, gentler sensations. The Cupcake is so unassuming, adorable, and fun, it's really the ultimate hostess gift, birthday gift, thank you gift… any reason will do. Just don't forget one for yourself!
Honestly, we'd rather eat a real cupcake than buy a vibrator that looks like one.
LOOK: Shiri Zinn's Cupcake Vibrator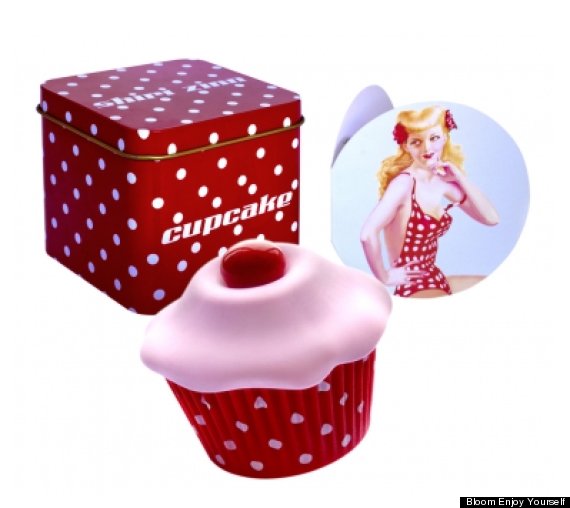 Read more: Huffington Post