You'd think Kate Moss would be used to putting one foot in front of the other by now.
She does get very well paid to simply walk, after all.
But the model got all tangled up in her designer boots as she headed out yesterday and ended up 'doing a Naomi'.
Add a blue fur coat into the equation and for a moment at least, Kate must have resembled a very expensive looking piece of (supermodel) roadkill.
To be fair, the combination of skyscraper heels + cobbled streets + sunglasses worn in December is asking for trouble if you ask us, but we can't really see Kate doing her Christmas shopping in sweats and Uggs somehow.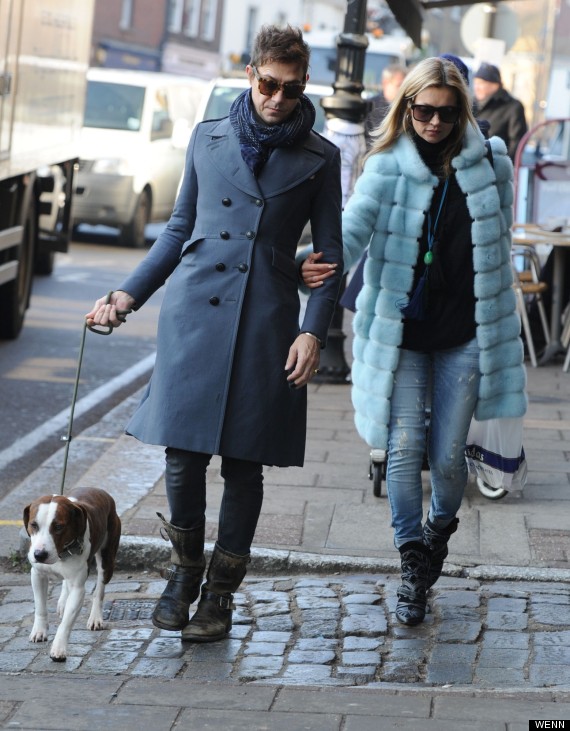 Kate and hubby, Jamie Hince
At least her hubby Jamie Hince was on hand to give her a cuddle after her tumble in Highgate, North London.