Coachella style is all about heavy-duty dressing, and we saw festival goers pick looks that could take a beating in the desert heat. Though one thing we tend to forget when we see sunny Coachella snaps is that the festival goes all weekend long — meaning you've gotta throw some nighttime looks in the mix, too.
We know from Vanessa Hudgens' Instagram how excited she's been for Coachella fashion, so we're certain the star was sartorially prepared for Coachella's evening activities, too. Hudgens hit the Neon Carnival on Saturday sporting a flowing festival getup perfect for the day-to-night transition. Vanessa's multi-colored maxi dress offers enough fabric to combat the desert's dusky chill while still incorporating the bohemian patterns and color schemes that are Coachella staples. She wrapped up in a fringed black shawl and piled on some otherworldly accessories to modernize the hippie look: rainbow-tinted heart-shaped shades, a silver manicure, and a crystal bindi on her forehead to match.
Do you like Vanessa's day-to-night desert look? Let us know in the comments!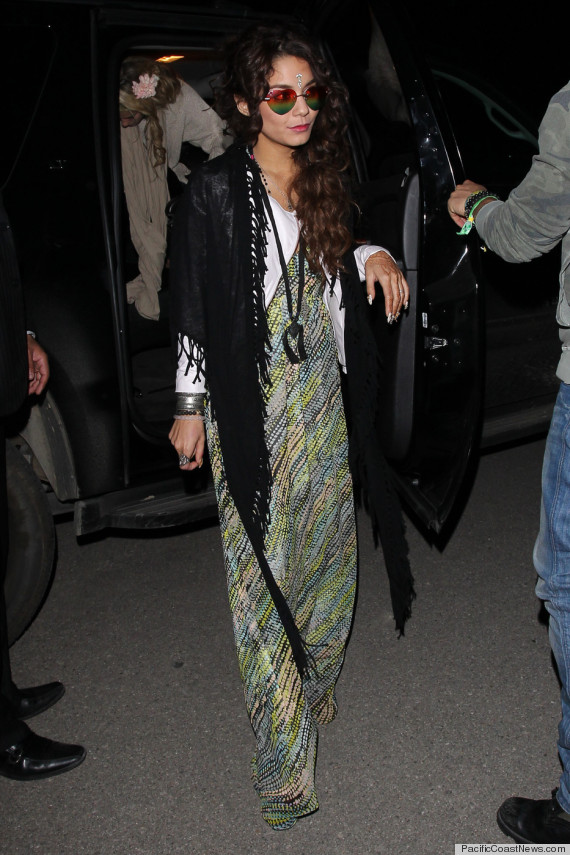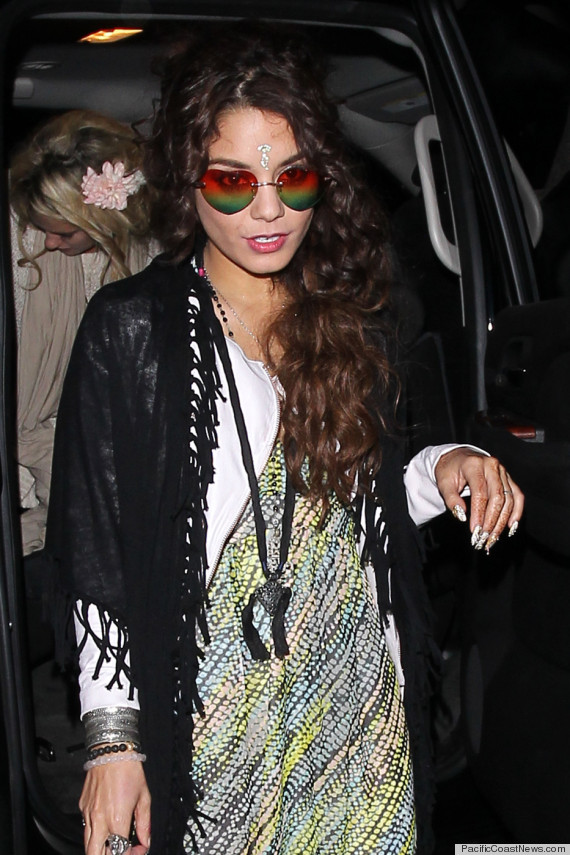 Read more: Huffington Post