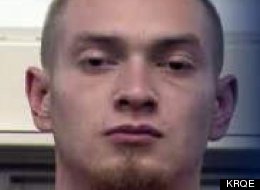 Jaime Vigil
The suspect was covered in blood when they found him, cops said, and that's not the shocking part.
Sources told KRQE that Jaime Vigil, 21, ate part of the face of his unidentified murder victim early Tuesday morning at a motel in Albuquerque, N.M.
KRQE previously reported that police were called to the Imperial Inn after reports of a disturbance.
When they arrived, cops found a man dead inside one of the rooms.
Witnesses told police they saw Vigil walking through the hotel complex with blood on his hands, face and body, according to KOB.
Vigil is charged with an open count of murder.