Here are some stories from yesterday and others that unraveled while you slept – and are now buzzing this morning in today's Entertainment Roundup.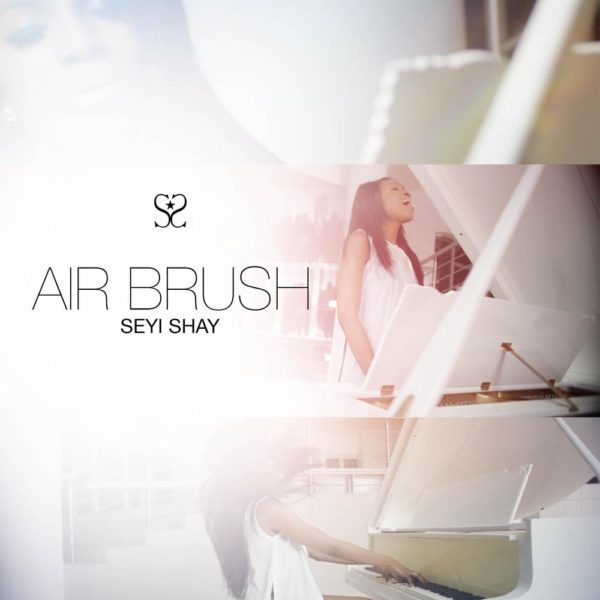 Seyi Shay releases new video for ballad 'Air Brush'
Seyi Shay displays the power of her voice in a soulful ballad titled Air Brush.
Air Brush leaked in 2015 and the reception it recieved convinced Seyi Shay to take a risk and shoot a video for an official release of the song.
The song is produced by Grammy award winner Drew Scott aka Druski of the Chartbreaker Music Group)
Watch the video of Air Brush shot by Matt Maxx in South Africa.
Wizkid, Runtown set to join Machel Montano, Rihanna to perform at Barbados summer festival.
Nigerian acts Runtown and Wizkid are to share the stage with Rihanna at the 2016 Crop Over event in Barbados on Sunday night.
One of Jamaican's biggest musical export at the moment, Machel Montano earlier posted pictures on social media of him, Wizkid and Runtown rehearsing for their performance at the show which has now kicked off.
In Barbados right now 3 Kings on AfroCaribbean Unity! @iRuntown #Monk @wizkidayo ??? #onelove #trinity #power3 pic.twitter.com/NfwWAWAola

— Machel Montano (@machelmontano) August 1, 2016
Crop Over is Barbados' number one summer festival that attracts visitors from across the globe. To Bajans that now live off the island, it is a time to return home to reunite with family and friends and partake in the fun.
Dancehall legend Beenie Man diagnosed with Zika virus
Beenie Man has revealed he has contracted Zika Virus; subsequently cancelling his performance at Drake's OVO fest in Canada on Saturday after his visa to Canada was cancelled.
The Jamaican star made this known via an Instagram post
https://www.instagram.com/p/BIfyDtTgxGN/?taken-by=kingbeenieman
Zika virus has now become rampant in North America and South America including the Caribbeans where Beenie Man comes from.
Those suffering from Zika virus face symptoms like mild fever, skin rash and more which generally last two to seven days. However, the devastating effects of the virus remain in pregnant women who tend to give birth to babies with brain defects.
Justin Timberlake honoured at the 2016 Teen Choice Awards 
The 2016 Teen Choice awards ceremony held on Sunday, July 31 2016 at The Forum in Inglewood, California.
The awards which is in its 18th year saw different entertainers rewarded in music, film, television, sports, fashion, comedy, and the Internet. The winners were voted by teenagers through social media.
Justin Timberlake received the inaugural Decade Award in the ceremony which was hosted by Victoria Justice and wrestler/actor John Cena.
Australian rock band 5 Seconds of Summer and the all-female pop group Fifth Harmony each grabbed three awards, while former heartthrobs Justin Bieber and Selena Gomez won the choice male and female music artistes awards respectively.
See below the full list of winners;
CHOICE MOVIE: DRAMA
Miracles From Heaven
CHOICE MOVIE: COMEDY
Ride Along 2
CHOICE MOVIE ACTOR: COMEDY
Zac Efron, Neighbors 2: Sorority Rising
CHOICE MOVIE ACTRESS: COMEDY
Chloë Grace Moretz, Neighbors 2: Sorority Rising
CHOICE MOVIE ACTOR: DRAMA
Leonardo DiCaprio, The Revenant
CHOICE MOVIE ACTRESS: DRAMA
Jennifer Lawrence, Joy
CHOICE MOVIE: ACTION/ADVENTURE
Deadpool
CHOICE MOVIE ACTOR: ACTION
Dylan O'Brien, Maze Runner: The Scorch Trials
CHOICE MOVIE ACTRESS: ACTION
Shailene Woodley, The Divergent Series: Allegiant
CHOICE MOVIE VILLAIN
Adam Driver, Star Wars: The Force Awakens
CHOICE MOVIE SCENE STEALER
Jena Malone, The Hunger Games: Mockingjay — Part 2
CHOICE MOVIE BREAKOUT STAR
Daisy Ridley, Star Wars: The Force Awakens
CHOICE MOVIE ACTOR: SCI-FI/FANTASY
Chris Evans, Captain America: Civil War
CHOICE MOVIE ACTRESS: SCI-FI/FANTASY
Jennifer Lawrence, The Hunger Games: Mockingjay — Part 2
CHOICE MOVIE: SCI-FI/FANTASY
Captain America: Civil War
CHOICE MOVIE CHEMISTRY
Thomas Brodie-Sangster and Dylan O'Brien, Maze Runner: The Scorch Trials
CHOICE MOVIE LIPLOCK
Jennifer Lawrence and Josh Hutcherson, The Hunger Games: Mockingjay – Part 2
CHOICE MOVIE HISSY FIT
Ryan Reynolds, Deadpool
CHOICE SUMMER MOVIE
Finding Dory
CHOICE SUMMER MOVIE ACTOR
Kevin Hart, Central Intelligence
CHOICE SUMMER MOVIE ACTRESS
Ellen DeGeneres, Finding Dory
CHOICE AN"TEEN"CIPATED MOVIE
Suicide Squad
CHOICE AN"TEEN"CIPATED MOVIE ACTOR
Dylan O'Brien, Deepwater Horizon
CHOICE AN"TEEN"CIPATED MOVIE ACTRESS
Cara Delevingne, Suicide Squad
TELEVISION
CHOICE TV SHOW: DRAMA
Pretty Little Liars
CHOICE TV ACTOR: DRAMA
Ian Harding, Pretty Little Liars
CHOICE TV ACTRESS: DRAMA
Ashley Benson, Pretty Little Liars
CHOICE TV ACTRESS: SCI-FI/FANTASY
Lana Parrilla, Once Upon a Time
CHOICE TV ACTOR: SCI-FI/FANTASY
Grant Gustin, The Flash
CHOICE TV SHOW: SCI-FI/FANTASY
Once Upon a Time
CHOICE TV LIPLOCK
Jennifer Morrison and Colin O'Donoghue, Once Upon a Time
CHOICE TV SHOW: COMEDY
Fuller House
CHOICE TV ACTRESS: COMEDY
Candace Cameron Bure, Fuller House
CHOICE TV ACTOR: COMEDY
Ross Lynch, Austin & Ally
CHOICE ANIMATED SHOW
Family Guy
CHOICE REALITY SHOW
Keeping Up With the Kardashians
CHOICE SCENE STEALER
Sasha Pieterse, Pretty Little Liars
CHOICE TV CHEMISTRY
Ashley Benson and Tyler Blackburn, Pretty Little Liars
CHOICE TV VILLAIN
Janel Parrish, Pretty Little Liars
CHOICE BREAKOUT TV SHOW
Shadowhunters
CHOICE SUMMER TV SHOW
Teen Wolf
CHOICE SUMMER TV ACTOR
Dylan O'Brien, Teen Wolf
CHOICE SUMMER TV ACTRESS
Shelley Hennig, Teen Wolf
CHOICE BREAKOUT TV STAR
Matthew Daddario, Shadowhunters
MUSIC
CHOICE MALE ARTIST
Justin Bieber
CHOICE FEMALE ARTIST
Selena Gomez
CHOICE MUSIC GROUP
One Direction
CHOICE R&B/HIP-HOP ARTIST
Beyoncé
CHOICE COUNTRY ARTIST
Carrie Underwood
CHOICE COUNTRY SONG
"Without a Fight" by Brad Paisley feat. Demi Lovato
CHOICE SONG: FEMALE ARTIST
"Dangerous Woman" by Ariana Grande
CHOICE SONG: MALE ARTIST
"Sorry" by Justin Bieber
CHOICE ROCK SONG
5 Seconds of Summer, "Jet Black Heart"
CHOICE MUSIC SINGLE: GROUP
"Home" by One Direction
CHOICE SUMMER TOUR
Sounds Live Feels Live Tour by 5 Seconds of Summer
CHOICE SUMMER MUSIC STAR: GROUP
5 Seconds of Summer
CHOICE MUSIC: PARTY SONG
"Cake by the Ocean" by DNCE
CHOICE BREAKOUT ARTIST
Zayn
CHOICE R&B/HIP-HOP SONG
"One Dance" by Drake feat. Wizkid and Kyla
CHOICE NEXT BIG THING
Hey Violet
CHOICE SUMMER SONG
"Work From Home" by Fifth Harmony feat. Ty Dolla $ign
CHOICE SUMMER MUSIC STAR: FEMALE
Selena Gomez
CHOICE SUMMER MUSIC STAR: MALE
Zayn
CHOICE SUMMER MUSIC STAR: GROUP
5 Seconds of Summer
CHOICE MUSIC: INTERNATIONAL ARTIST
Little Mix
WEB
SOCIAL MEDIA KING
Cameron Dallas
SOCIAL MEDIA QUEEN
Fifth Harmony
CHOICE WEB STAR: MALE
The Dolan Twins
CHOICE WEB STAR: FEMALE
Lilly Singh
CHOICE WEB STAR: MUSIC
Christina Grimmie
CHOICE WEB STAR: COMEDY
Lilly Singh
CHOICE WEB STAR: FASHION/BEAUTY
Bethany Mota
CHOICE VINER
Lele Pons
CHOICE INSTAGRAMMER
Selena Gomez
CHOICE SNAPCHATTER
Kylie Jenner
CHOICE YOUTUBER
The Dolan Twins
CHOICE MUSER
Baby Ariel
CHOICE FANDOM
One Direction
CHOICE TWIT
Justin Bieber
FASHION
CHOICE FEMALE HOTTIE
Kendall Jenner
CHOICE MALE HOTTIE
Harry Styles
CHOICE STYLE: MALE
Nick Jonas
CHOICE STYLE: FEMALE
Zendaya
SPORTS
CHOICE MALE ATHLETE
Stephen Curry
CHOICE FEMALE ATHLETE
The Bella Twins
CHOICE SPORTS TEAM
2016 US Olympic Team
OTHER
DECADE AWARD
Justin Timberlake
CHOICE MODEL
Kendall Jenner
CHOICE COMEDIAN
Ellen DeGeneres
CHOICE FEMALE DANCER
Maddie Ziegler
CHOICE PRESIDENT
Hillary Clinton
CHOICE SELFIE TAKER
Ariana Grande