Here are some stories from yesterday and others that unraveled while you slept – and are now buzzing this morning in today's Entertainment Roundup.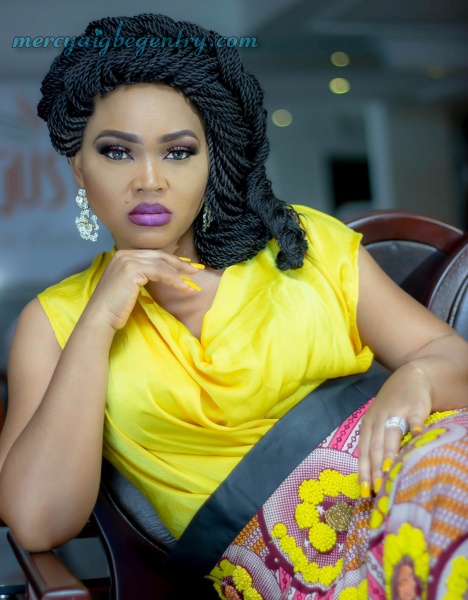 Actress Mercy Aigbe-Gentry unveils website and mobile app
The creations of websites and mobile apps as a way to connect with fans are fast becoming a trend in the Nigerian Entertainment industry.
Nollywood actress, Mercy Aigbe-Gentry is the latest entertainer to join the trend as she has teamed up with a tech company to offer an eponymous website and mobile app to fans.
The website and mobile app features exclusive content about the actress such as videos, photos and more. They also provide an avenue for fans to interact with one another.
Here is a snapshot of the website www.mercyaigbegentry.com below;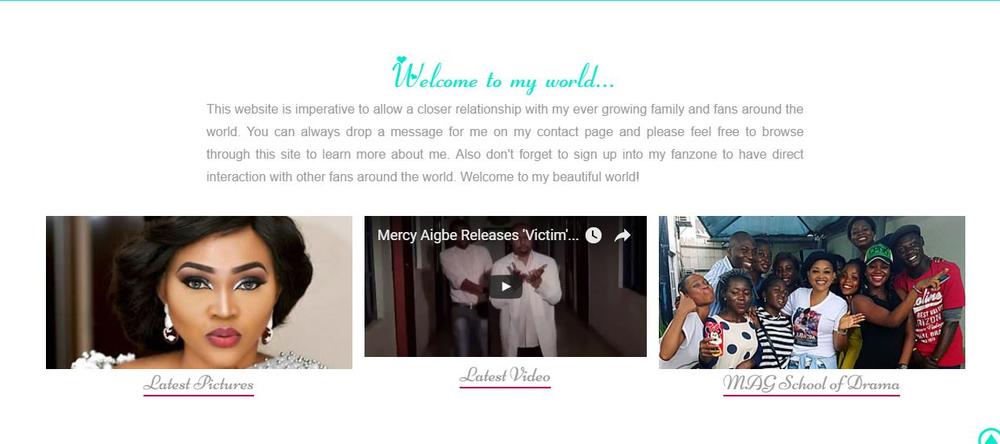 Go behind the set of Lynxxx's video for Serve You
After taking the decision to quit his redundant ways away from his creator, Lynxxx penned down a song titled Serve You; which is about the new direction he is heading.
He is set to drop the video of Serve You and this is his first music video after a a brief hiatus from the music scene.
From the behind the scenes footage of the video shoot for Serve You, fans should expect a a new side of the rapper.
Watch below, the behind the scenes video which was directed by Aje Films;
Jhene Aiko pens 'love song' to Big Sean as estranged Nigerian husband denies abuse allegations
Jhene Aiko might just have penned a love song to Big Sean after the news of her filing for divorce from American-Nigerian husband and music producer, Dot Da Genius.
The song titled New Balance whose rough demo was released on Jhene Aiko's Soundcloud on Monday has many suggesting its a state of her emotions towards Big Sean; as a fan even tweeted about the song saying, "@JheneAiko wrote @BigSean the most beautiful love song!"  – a tweet the American singer quoted with three blue heart emojis.

New Balance talks about how she falls in love and how she's trying to deal with her feelings in tandem with people's judgment.
Meanwhile, her estranged husband, Oladipo Omisore aka Dot Da Genius has finally opened up on the allegations thrown at him by his estranged wife, Jhene Aiko where she claimed that he was abusive towards her while they were still together.
In a short note posted on Instagram in the wee hours of Tuesday morning, the music producer asserted he had 'never been violent or abusive towards any woman' before. He then promises that 'soon enough the entire truth shall come to light.'
https://twitter.com/DotDaGenius/status/765360800819130369
South African rapper, AKA surprises mum with a car gift
Talking about love, there is hardly anything that surpasses the love of a mother and South African rapper, AKA is fully aware of this as he surprised his mum with a brand new car on Monday, August 15, 2016.
The moment which was captured on camera saw his mum, Lyn Forbes shed a few tears of joy.
AKA had tricked his mum into believing that her application for a new car had been rejected as she accompanied him to the car dealership.
While at the car dealership, she was then later handed a bouquet of flowers by a salesperson with AKA revealing the surprise – a 2016 BMW.
See the videos which filtered online on Monday
The set Up !!! She does know!! ??? #WomensMonthSuprise ?? #SuperMegasMother?? pic.twitter.com/HZMNVdp74r

— BEAM-THEMIND ® (@princecostinyo) August 15, 2016
Here we go ?????? #SuperMegasMother ??????? pic.twitter.com/Lvf47X64Sd

— BEAM-THEMIND ® (@princecostinyo) August 15, 2016
A Proud son & happy mother #SuperMegasMother???????. #priceless ?? pic.twitter.com/XRHdyQkupT

— BEAM-THEMIND ® (@princecostinyo) August 15, 2016
.