Today's cute kid note is pretty much the opposite of a guilt trip.
Title: "Happy Early Mother's Day"
Author: Emma
Age: 10
Why early? Mom told HuffPost that she'll be away from home for a business trip on Mother's Day, so Emma presented her with this note on Wednesday evening.
Mom's reaction: The "touching, heartfelt, and shocking" message made her feel like "the best mom on earth."
The million-dollar question: Emma may love Mom more than chocolate and "even mustaches" — but does she love her more than cow?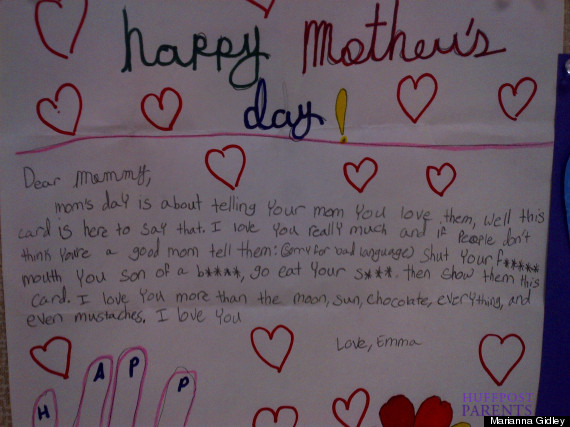 Read more: Huffington Post