Despite not winning anything this season, Manchester United have been named the most valuable brand in the sport. According to research by Brand Finance, the Red Devils are worth $1.2bn.
Even if recent reports of fan losses are to be believed, United retains legions of followers in India, South East Asia and China, contributing to a total of over half a billion individuals and the news certainly does not appear to have deterred sponsors
Definitely hasn't deterred any sponsors. Those Adidas and Chevrolet deals are huge.
Ed Woodward is the 'Ronaldo' of football's commercial sphere for making #MUFC 1st $1bn brand, say @BrandFinance pic.twitter.com/AimG4KAWyt

— amar singh (@amarjourno) June 8, 2015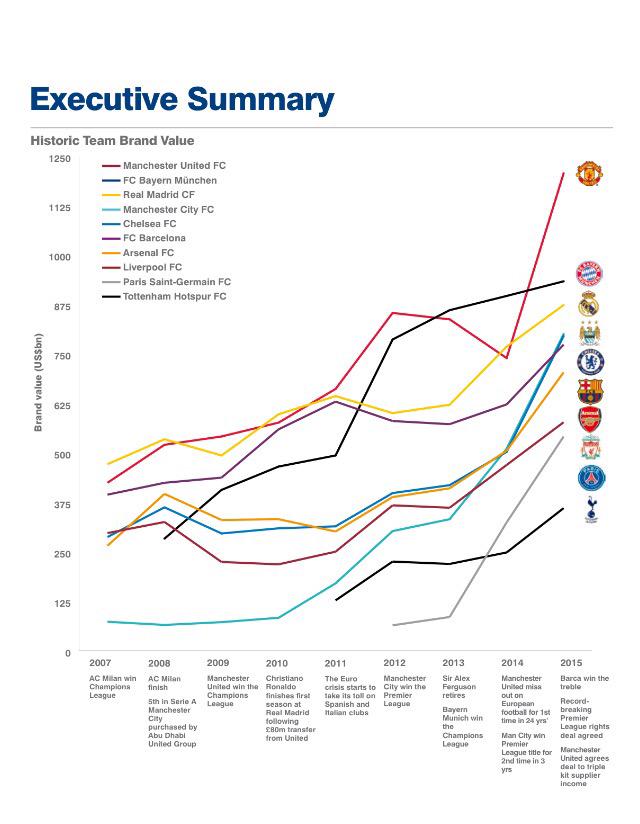 While your friends are celebrating league titles or Champion's League success, you can always pull this one out – most valuable brand in the world. You'll never see any of that money, but it'll help you sleep at night.
[h/t BBC]