We love a good ugly cry — especially when it's Kim Kardashian who's shedding the tears.
Sure, it's a rare person who looks attractive when the waterworks come on, but if seven seasons of "Keeping Up With the Kardashians" have taught us anything, it's that the 32-year-old reality star has a tendency to look a little less than perfect when crying. Who could forget the mascara-stained tears that rolled down her face when she admitted that her marriage to Kris Humphries hit the skids?
And now, that infamous divorce breakdown is immortalized in the form of an iPhone case for sale on Amazon.com: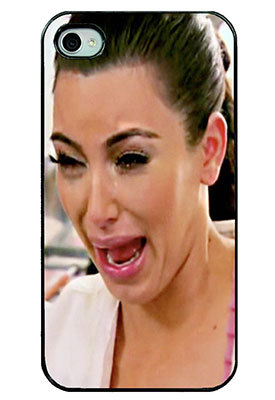 The price of the case itself? $15.99. Seeing Kim K's crying face every time you pick up your phone? Priceless.
Tell us what you think of the case in the comments, then look below for 20 celebrities, including Kardashian, getting their cry on.
Read more: HuffPost