It's Fri-yay!!! Here are the biggest entertainment stories from yesterday and others that unraveled while you slept – and are still buzzing on our final roundup for the week.
This woman is trying to "execute" the Kardashians
An unknown woman reportedly walked into the Kardashians's DASH store in West Hollywood on Thursday morning and pointed a gun at the cashier.
TMZ reports that "The woman then started knocking stuff off the counter and pointed the revolver again at the cashier and then just left the store."
It appeared she wasn't done.
The woman, who remains at large, returned later in the day wielding a machete and screaming "The Kardashians will be executed if they step on Communist territory! They'll be f***ing killed!!!"
An onlooker made a video of her rant. Watch it here:
Child ventriloquist wins America's Got Talent Season 12
Singing ventriloquist, Darci Lynne Farmer has emerged winner of the 12th season of America's Got Talent.
12-year-old Farmer walked away with the $1 million grand prize as she became the second ventriloquist to ever win the reality show.
Judge, Simon Cowell said after her final performance, "Tonight, again, I've just witnessed a star emerge because that's what you are. You are special, incredible, funny, talented. I think you're going to win."
And she did win!
Nigerian contestant, Kechi Okwuchi who had consistently wowed the judges with her amazing and inspirational voice finished in 6th place.
Watch the moment show host, Tyra Banks announced her as winner:
That moment when @ItsDarciLynne's dreams became a reality. #DarciLynneWins pic.twitter.com/5WOHwifl6O

— America's Got Talent (@AGT) September 21, 2017
Rahama Sadau and Gbenro Ajibade will be hosting this year's BON Awards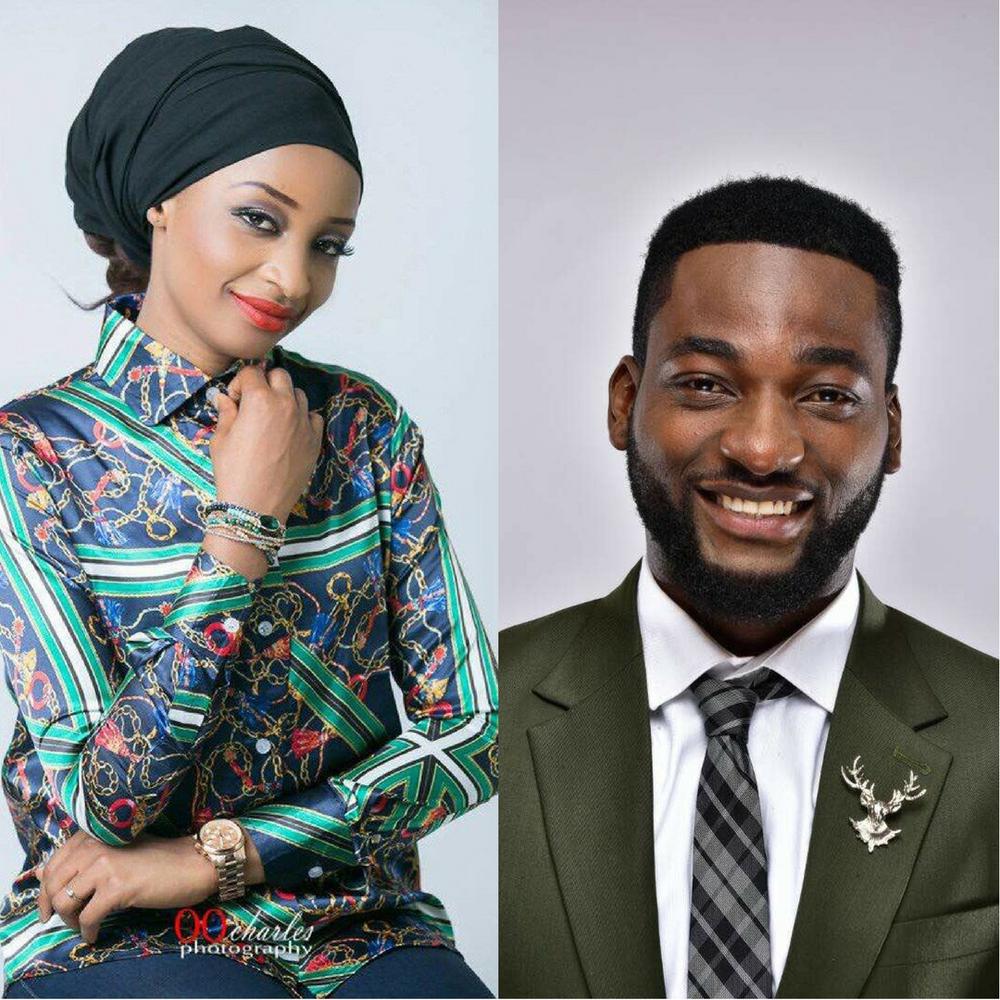 Organisers have announced that actors, Rahama Sadau and Gbenro Ajibade will be hosting the 2017 edition of the Best of Nollywood (BON) Awards this December.
Executive producer of BON, Seun Oloketuyi said of Sadau and Ajibade "not only do they have the requisite physical demands for such an assignment, they surely do possess the intellectual gravitas to steer it to a safe harbour".
Find the full nominees list for the awards here.
For everyone who thinks Mayorkun copied Davido…
Mayorkun's latest single, Mama was produced by Kiddominant. The same man responsible for producing Davido's hit song, Fall. 
Since the release of Mama, critics have pointed out similarities in both tracks and have adjudged Mayorkun's version a copy of his label boss'.
In this brief interview with Hip TV, Mayorkun does his best to shut those claims down:
Tiwa Savage's Sugarcane EP is now out
The Mavin Records First Lady put work into a surprise EP for her fans and first teased it on Sunday.
The 6-track EP which she calls Sugarcane has now been released. It features Wizkid in a Spellz-produced track called 'Ma Lo'.
Your pop culture/entertainment go-to. Music head. Wallflower. I do not like to write. On a mission to decipher covfefe.