by Anike Jacobs
Of course we all know pop star Rihanna looks good in anything.
She can do no wrong… or can she? Our favorite bad gal hit the 2015 Grammy Awards red carpet in a super frilly pink gown, and only she could pull this off.  She switched it up from her usually edgy style, and we can totally see why this fashion killer is winning awards for her statement looks.
Her dress is so big you can see it from the way-above camera in the arena.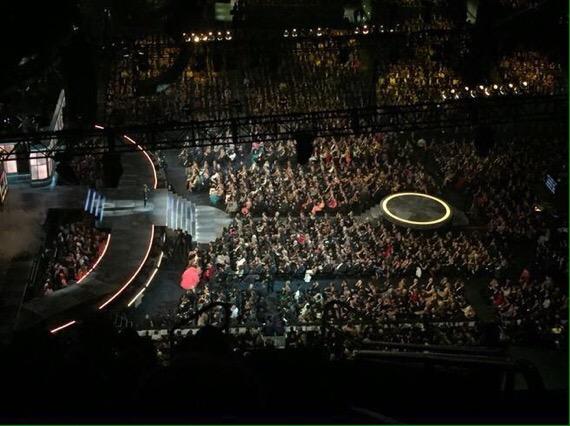 Oh Queen Bey! The one queen that can wear whatever she wants and totally get away with it. Tonight, she decided to sport a sheer embellished lace peplum gown that showed off her skivvies, and guess what, y'all? She managed to make it look classy.
If it's not provocative, then it's not Madonna.
The 56-year-old walked the red carpet at the 2015 Grammys in an outfit that showed off a lot of her rear end.
Uh oh!
 Also worthy of mentioning is Angelique Kidjo, one of the biggest African musicians on the world stage.
Her African ankara and gele fit so well.
Oh, by the way, she won her second Grammy for World Music album for "Eve," a tribute to the continent's women.
"This album is dedicated to the women of Africa — to their beauty and resilience," the Beninese singer said. "Women of Africa — you rock!
And some incredible looks?