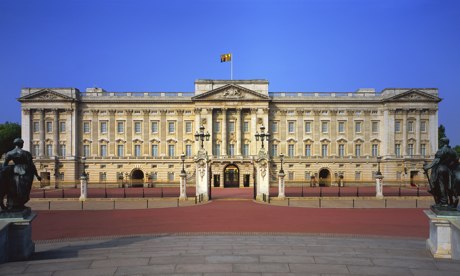 Police have arrested a man who tried to enter Buckingham Palace with a knife on Monday morning, according to Scotland Yard.
The Metropolitan police said the man was detained at 11.30am and no one was injured in the incident.
"A 44-year-old man attempted to enter Buckingham Palace via the north centre gate but was apprehended immediately by police," said a Met spokesman.
"The man was searched and found to be in possession of a knife, which was seized."
The man, who was arrested on suspicion of trespassing on a protected site and possession of an offensive weapon, remains in custody at a London police station.
Read more: The Guardian