by 'Jola Sotubo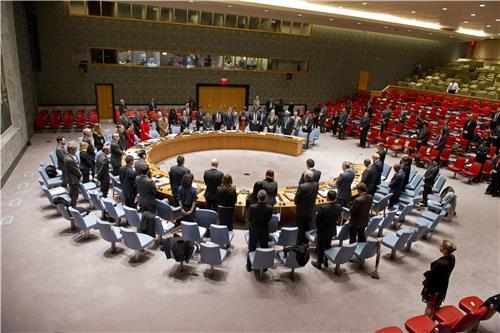 As tributes continue to pour in for the late Nelson Mandela, the world literally stood still for the icon.
Members of the United Nations Security Council were photographed earlier today observing one minute of silence in honour of the freedom fighter and anti-apartheid campaigner.
The UN Security Council consists of 15 members, 5 of whom represent China, France, Russia, the UK, and the US, who are the permanent members of the council.