Selena Gomez has had many style ups and downs recently (mostly ups, fortunately).
But we're pretty dumbfounded with the look she wore on her way to the "Good Morning America" studios on Thursday. The Peter Pilotto pantsuit featured the designer's signature busy print, a peplum and a triangular "belly window" that revealed a little flash of the actress' stomach. We're not sure if we really get it.
On the other hand, we have to say Selena looked pretty great in the get-up — she literally turned heads (we see you, green shirt dude). And hey, with all of the body-flashing methods in Hollywood these days like "boob window" and "side butt,"perhaps Selena's carving out her own fashion niche with the "belly window." She's worn tummy-baring looks before, after all…
Check out Selena's ensemble below and tell us what you think!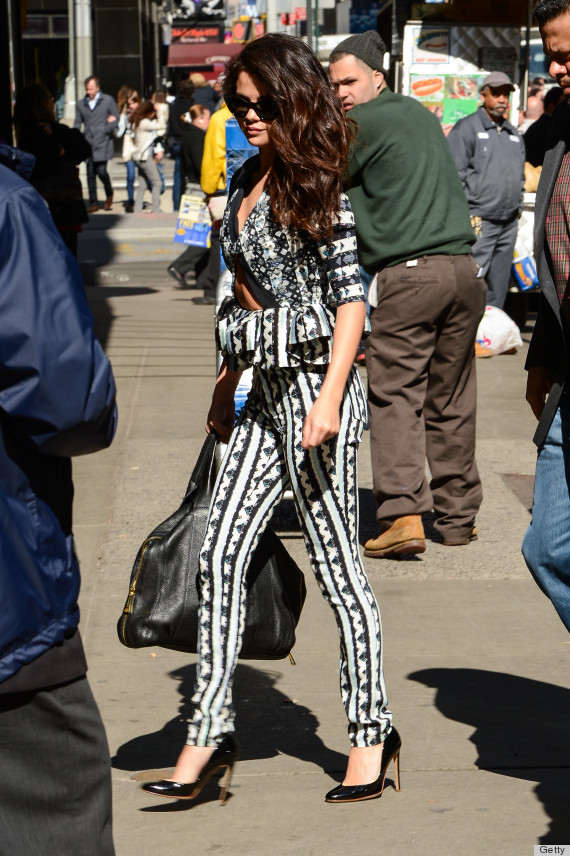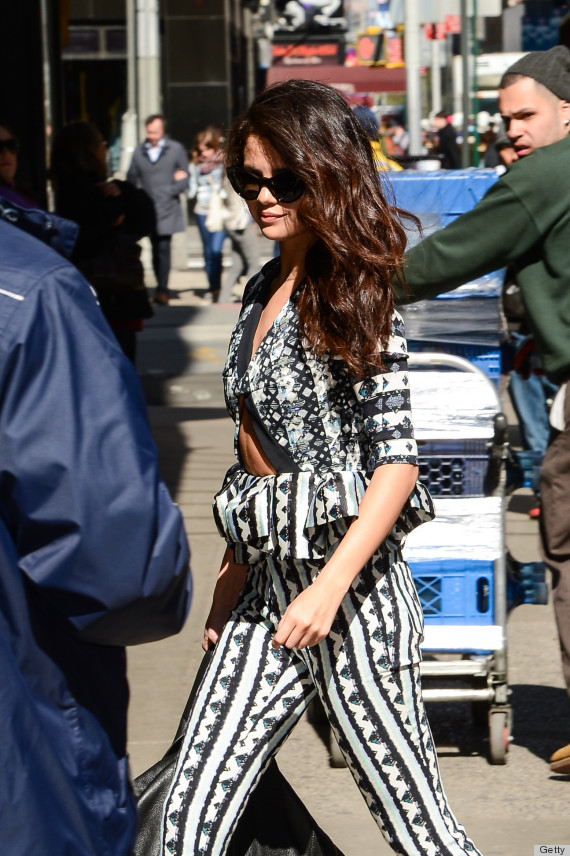 Read more: Huffington Post