From President Faure Gnassingbe's visit to Abuja to the amazing scenes from the 2016 Olympics in Rio de janeiro, here are top 10 photos of the past week from around the world;
August visitor – President Muhammadu Buhari receives his Togolese Counterpart, President Faure Gnassingbe on a courtesy visit at the State House in Abuja.
2. ANC down!! – People in the Alexandra township of South Africa's main city, Johannesburg vote in the country's local elections on Wednesday, which saw the governing African National Congress (ANC) suffering its worst electoral setback since apartheid ended in 1994.
3.  Wasted notes – On Wednesday, August 3, 2016, two Zimbabwean protesters smoke old banknotes during a demonstration in the capital, Harare. This was done in protest of the introduction of "bond notes", which are supposed to help with the shortage of US dollars.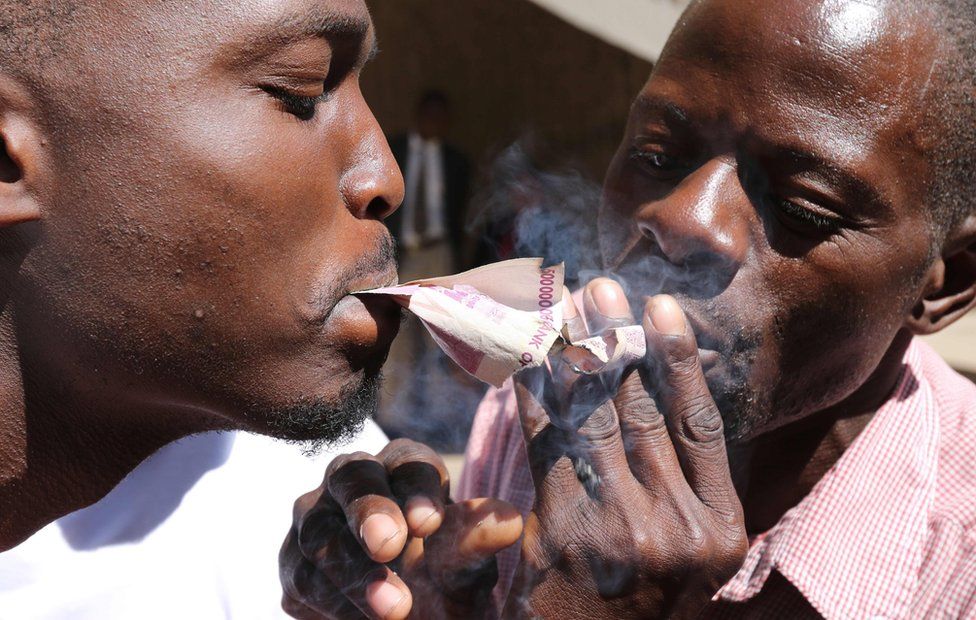 4. Holy massacre – Thousands attend the funeral in Rouen Cathedral in Normandy of French priest Father Jacques Hamel – who was murdered in his church by Islamist extremists last week.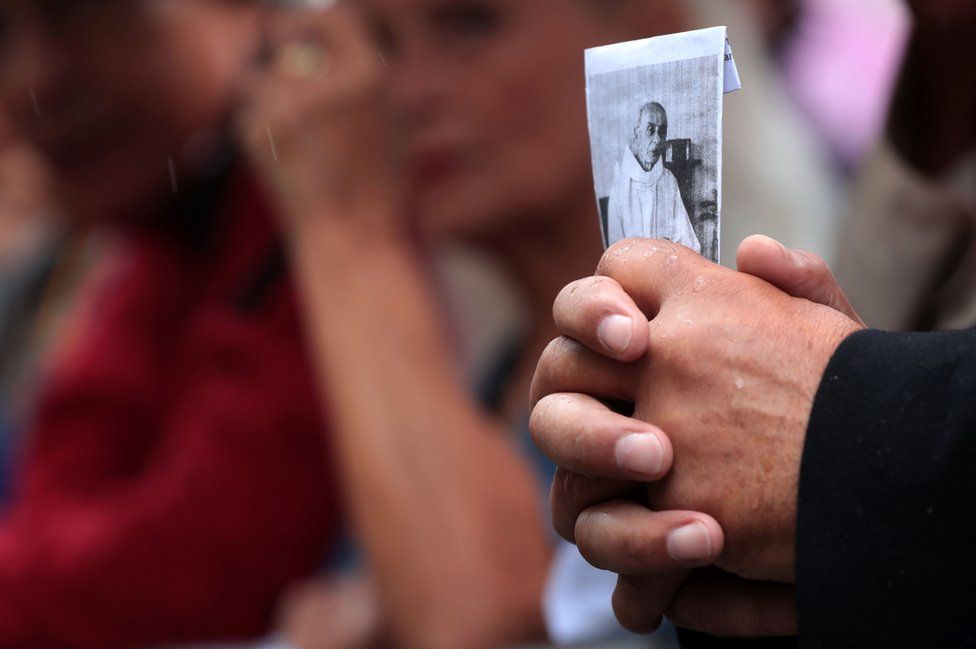 5. A killer selfie – The cast and crew of Suicide Squad took a selfie during the premiere of the film at the Beacon Theatre on in New York City.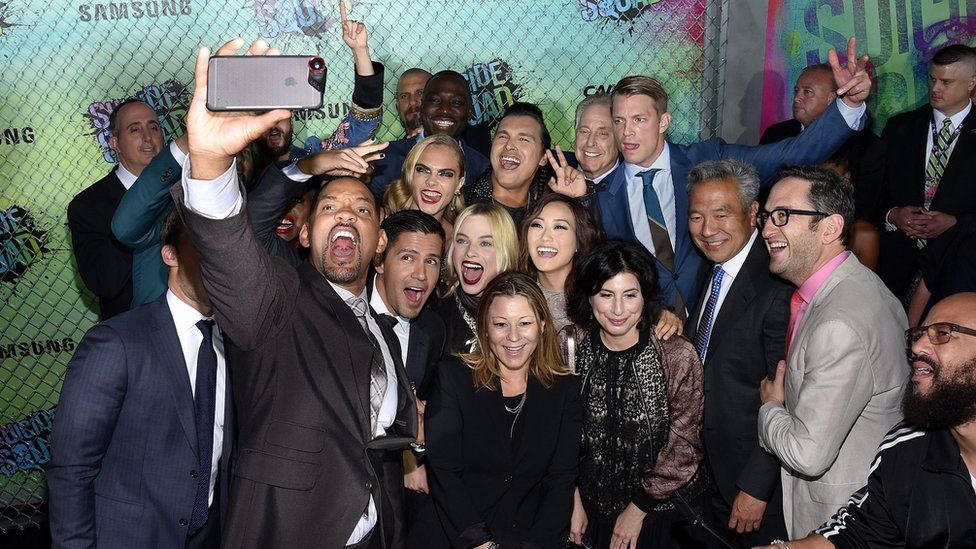 6. Christ welcomes you all – People pay a visit to the historical site of the Christ the Redeemer statue in Rio de Janeiro as the city prepares to host the 2016 Olympics.
7. Forever young – Little girls entertain themselves as they await the arrival of the Olympic torch relay in Rio de Janeiro's North Zone on Wednesday, August 3, 2016.
8. In Unity, we believe – The Nigerian Dream Team VI defeat Japan 5-4 in their Olympics opener on Friday, August 5, 2016 despite arriving the country few hours before the match after being held up in their training base in Atlanta over flight issues.
9. Let the Games begin – The 2016 Rio Olympic games officially commence with an epic opening ceremony at the Maracana stadium.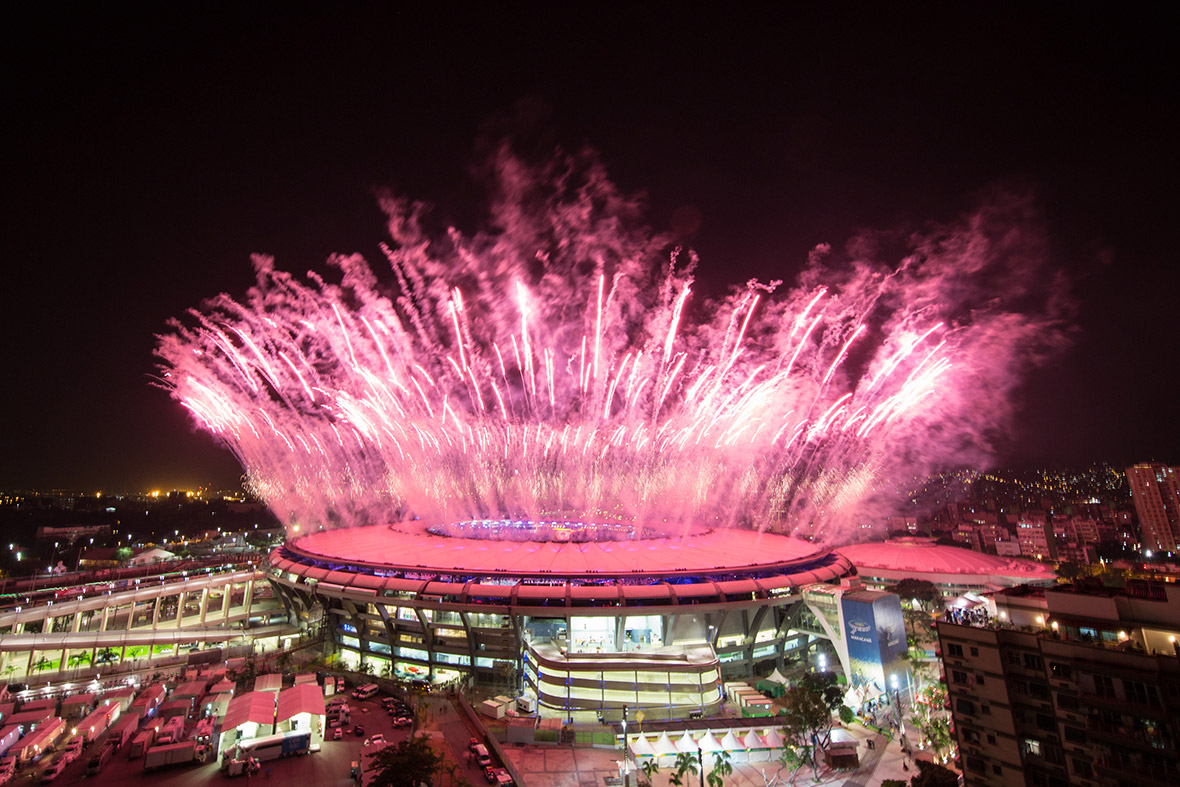 10. Ouch! – Gymnast Samir Ait Said of France in agony after breaking his leg while performing the vault during the Artistic Gymnastics Men's Qualification round at the Rio Olympic Arena on Saturday, August 6, 2016 in Rio de Janeiro, Brazil.