by Alex Rees
I make high pitched noises and lose control over my body when presented with tiny kittens.
Safe in the anonymous wilds that are the Internet, Reddit users have this week been confessing their "really girly" habits. #noshame. The topic specifies predilections guys would "never admit to" — but that's obviously not quite accurate because they're all owning up to them, at least online. Not that any of these preferences are things they should be embarrassed by, except POSSIBLY #14. (Unless you're fine with VPL; that's an acronym for Visible PEEN Line.)
1. BUYING CANDLES.
"I love the shit out of some candles. I like the ambiance, I like how they make my house smell and I like how they bring a room together. Also I often buy flowers."
— thatguymike84
2. Keeping a diary.
"Though I call it a journal so I feel better about it."
— knuckifyoubruck
3. Enjoying women's shower gels.


"They have a much nicer range; orange & peach, coconut & elderflower, wild rose & and ginseng. [Men's gels] they sound cool but I don't even know what Arctic Spray or Sporting Thunder is meant to smell like."
— kitjen
4. And also enjoying face creams, masks, and lotions.
"My girlfriend and I will have spa nights once a week or so."
— justrelax2
5. Knitting, sewing, and crocheting.


No needlepoint mentioned, though.
— erniemcgee
6. Snuggling.


"I prefer to be little spoon."
— zsturg
7. Loving baby animals.
"I make high pitched noises and lose control over my body when presented with tiny kittens."
— akariakaza
8. Watching Dance Moms.


Yes to this a million times.
— ofthrees
9. And watching House Hunters.
"Religiously." Because we all dream of walk-in closets and marbled bathrooms.
— imirrama
10. Posing like you're in the midst of a Vogue cover shoot.
"Popping my hip and other feminine poses while alone in front of a full mirror."
— wingedsandals
11. GIGGLING.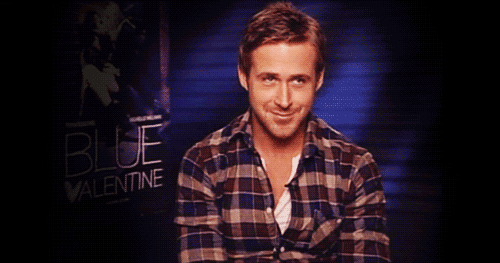 "Getting excited and giggly when a crush texts me back."
— vx117
12. Taking baths.
"Baths are the shit. Bubbles, epsom salt, candles, music, booze, and baths."
— treyviusaurelius
13. Reading The Babysitters Club series.
"I read the first 75 or so when I was a kid. Bringing Claudia back was so stupid."
— senatorskeletor
14. Wearing yoga pants.
"They are so comfortable."
— dwaparayuga
Note: this Reddit commenter then notes he also goes commando, which maybe takes the confession into fetish territory.
15. Planning a happy ever after. Aaw.
"I love to sit and dream about marriage. I can't wait."
— yoncen
16. And arguably best of all, partaking in sneaky Disney song singalongs.


"Lifting to the Frozen soundtrack." Amazing.
— harolddilshore
————————————–
Read more in Cosmopolitan
Op-ed pieces and contributions are the opinions of the writers only and do not represent the opinions of Y!/YNaija.