The AMA Foundation, a leading nonprofit organization, continues its unwavering commitment to improving the health and well-being of communities in Nigeria by providing free medical services. This dedication was recently demonstrated during the Foundation's ongoing outreach in Maiduguri and Gombe State, where essential healthcare services were delivered to those in need.
The AMA Foundation has been a pillar of hope for many underserved communities, offering a wide range of medical services free of charge over the years. This outreach in Maiduguri and Gombe State exemplifies the organization's commitment to its mission.
One of the notable accomplishments of the AMA Foundation's recent outreach efforts was the successful partnership with the Lagos State Universal Basic Education Board (SUBEB) to provide free eye care services to the local communities across Lagos State. This partnership aimed to address eye health issues, an often overlooked aspect of healthcare, and promote a better quality of life for residents.
The ongoing free eye care service outreach will feature a team of skilled ophthalmologists and medical staff who will conduct comprehensive eye examinations and provide free prescription glasses to those in need. This initiative is aimed at addressing common eye problems, correcting vision impairments, and ensuring that individuals can lead more productive and fulfilling lives. By extending its outreach to underserved communities in Maiduguri and Gombe, the AMA Foundation is able to extend its reach and serve a broader audience, leaving no one behind in its mission to provide quality healthcare.
Speaking about the ongoing outreach Abdullahi Musa Bello, Founder of the AMA Foundation, expressed the importance of giving back. He stated, "We have always followed through on our mission which is to make a lasting impact on communities by improving the access to basic healthcare services, we did so recently in Lagos and now we're in Maiduguri and Gombe. We are also immensely proud of the results and lives we have positively impacted through this initiative."
The AMA Foundation's commitment to healthcare extends beyond eye care services, as they have been at the forefront of delivering various medical services such as general health check-ups and health education programs to raise awareness of preventive healthcare measures. Their efforts have had a significant impact on improving the overall health and well-being of communities throughout Nigeria.
The AMA Foundation expresses its gratitude to the communities in Maiduguri and Gombe State for their warm welcome and active participation in the outreach program.
The AMA Foundation remains dedicated to its mission of promoting good health, and these outreach efforts are a testament to its commitment to making a positive impact in the lives of those it serves.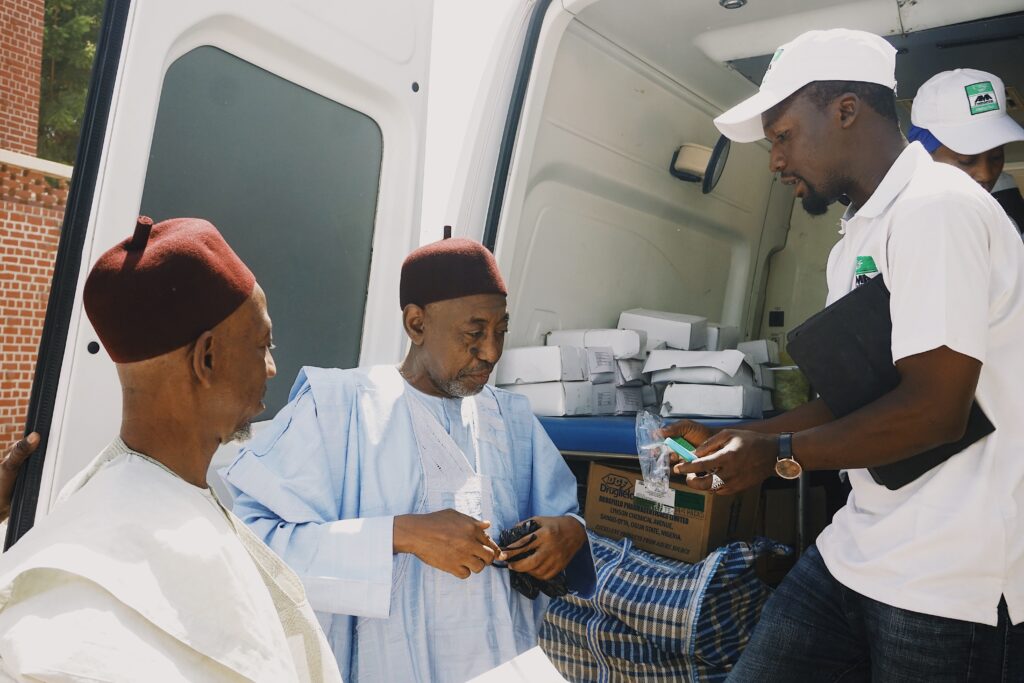 For more information about the AMA Foundation, please visit https://ama.org.ng/ or contact: Fatima Jaafaru, Director of Operations at [email protected] or +2349026669445.