by Kemisola Filani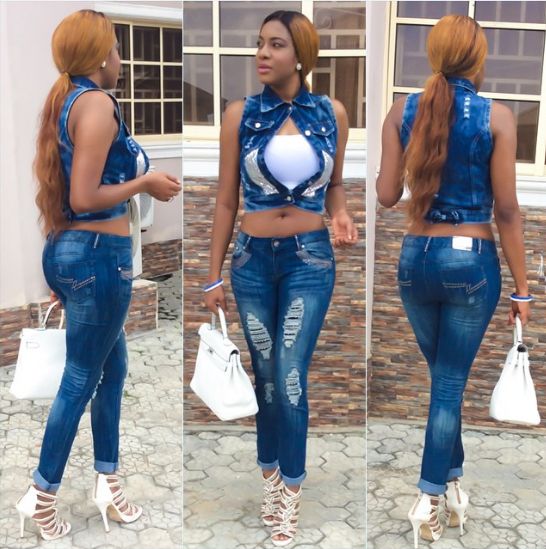 She says she works hard, thus plays hard.
Nollywood star and budding fashionista, Chika Ike stepped out in a denim on denim ensemble today and oh my, does she look good or what?
She attended a lunch meeting with her team.
"They bring home the bacon and I fry it in up the pan. What a busy year it's going be," she gushed.
We love the Hermes Kelly white bag she has got, we love the tiny waist she's showing off, we love her cropped decorated denim jacket, love even more the distressed denim trousers with the hems rolled up, and of course the white strap heels.
Bang! Bang! Chika's bod is totally on fleek!