Here are some stories from yesterday and others that unraveled while you slept – and are now buzzing this morning in today's Entertainment Roundup.
Davido has 'another one' with popular EDM maestro, DJ Snake
Just like Wizkid, Davido has also been rolling with the big wigs in the American music industry.
The HKN singer and his team were invited backstage to a show by popular EDM disc jockey, Snake on Monday night.
William Sami Etienne Grigahcine, known by his stage name DJ Snake, is a a Grammy-nominated French DJ, electronic dance music producer and rapper who mixes hip hop and EDM. His hit singles include Bird Machine, Turn Down for What and Let Me Love You featuring Justin Bieber – which is the number one record in the world at the moment according to Billboard.
It appears Davido and DJ Snake have plans on working together as the former hinted at this in the Instagram post he put up following the meeting.
https://www.instagram.com/p/BI2ur8iDn5U/?taken-by=davidoofficial
See other moments from their meeting
Banky W celebrates with his parents on their 38th wedding anniversary
On Sunday night, EME singer Banky W joined his parents at a family dinner in celebrating their 38th wedding anniversary.
The singer took to his Instagram page to express his aspiration to enjoy the same happiness his parents have shared over the years.
Skales goes 'Ajaga' with Davido and Timaya
Skales doesn't seem to be slowing down.
Since putting aside his misunderstanding with his music label, Baseline music, he has been on a roll.
He has now released a new song titled Ajaga featuring two heavyweights – Timaya and Davido.
Listen and tell us what you make of it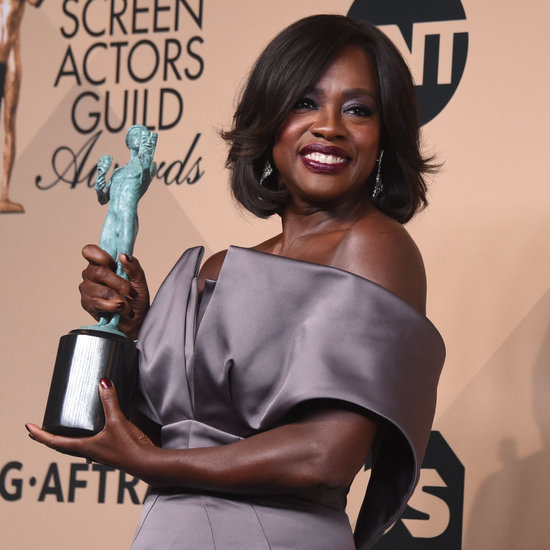 Popular Hollywood actress reveals how she was born on a slave plantation
How to Get Away with Murder actress, Viola Davis has revealed how she was born on a on her grandmother's farm, a former salve plantation in St. Matthews, South Carolina.
She made this in known In an interview with People's Jess Cagle.
She said, "I wasn't on it long, because I was the fifth child, and so we moved soon after I was born."
She then narrated how she went back still unaware of the dark history surrounding the plantation.
"I went back to visit it, briefly, but still not aware of the history. I think I read one slave narrative of someone who was on that plantation which was horrific," she explained during the interview.
Davis went on to explain how her grandparents lived in a 'one room shack.'
"[There was] no running water. No bathroom. It's just an outhouse," Davis said.
"But my mom says that the day I was born, all of my aunts and uncles were in the house, she said, everyone was drinking and laughing, and having fun. She said she ate a sardine, mustard, onion, tomato sandwich after I was born."