Finally, Kim Kardashian has gotten the maternity-wear thing right. The pregnant reality star changed into a tight mustard-colored leather dress and motorcycle jacket following an appearance on "Good Morning America" Tuesday morning, an outfit that was a big improvement over those awkward loose or poofy-skirt things she has been wearing recently.
The 32-year-old girlfriend of Kanye West reportedly hired a new stylist to man her pregnancy style, though she has been quick to blast any critics about her growing appearance. "There are maybe two or three [tabloid] covers just this week that say I am 200 pounds. I'm like, 'You are about 60 pounds off here,'" she told "Extra." "It wouldn't even bother me if I gained all the weight."
For more photos, click through to X17.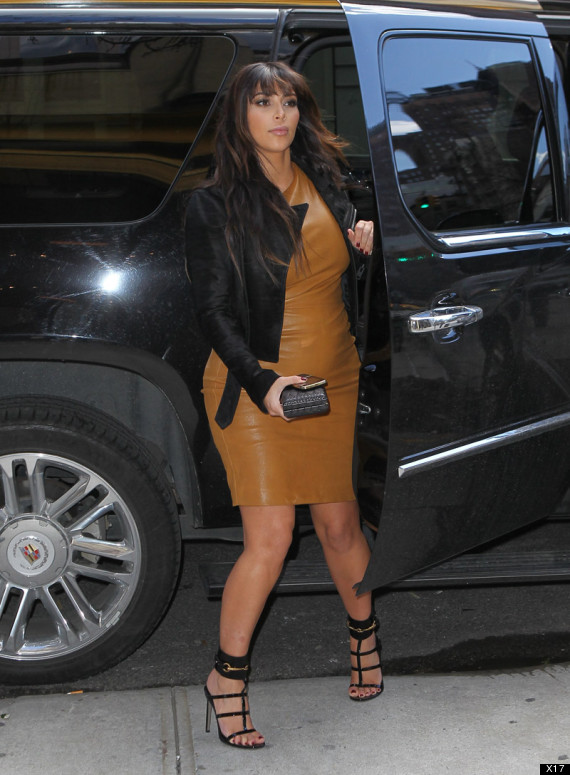 Read more: Huffington Post