Manchester United manager Alex Ferguson is retiring after more than a quarter of a century at the helm, the soccer club announced Wednesday.
The 71-year-old Scot has managed the English club — which is listed on the New York Stock Exchange and has millions of fans around the world — since 1986.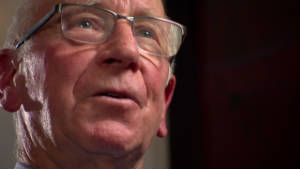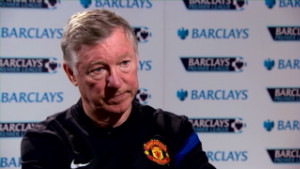 2012: Ferguson talks to CNN
During his 26 years as manager, Ferguson has won more than 30 trophies, including 13 league championships.
Ferguson will bow out after the club's last game of the season, an away match against West Bromwich Albion, on May 19, a statement from Manchester United said.
Before then he will have one more home game at Old Trafford Sunday, against Swansea City.
It's not clear who Manchester United will choose to step into his shoes. Ferguson will join the club's board as a director and "ambassador," Manchester United said.
Announcing the move, Ferguson said: "The decision to retire is one that I have thought a great deal about and one that I have not taken lightly. It is the right time.
"It was important to me to leave an organization in the strongest possible shape and I believe I have done so.
"The quality of this league winning squad, and the balance of ages within it, bodes well for continued success at the highest level whilst the structure of the youth set-up will ensure that the long-term future of the club remains a bright one."
Ferguson paid tribute to the club's "players and staff, past and present," thanking them "for a staggering level of professional conduct and dedication that has helped to deliver so many memorable triumphs. Without their contribution the history of this great club would not be as rich."
He also expressed gratitude to his family and the club's many supporters, at home and abroad.
'Extraordinary success'
Gavin Hamilton, editor of World Soccer magazine, told CNN he considered Ferguson to be unsurpassed as a manager in his time.
"In the modern era, where's he's dealt with the players on huge salaries and the corporate world that is now football, he has had extraordinary success," he said.
"He's tough and uncompromising and, I think, completely dedicated to being a winner."
Whoever takes over at Old Trafford has a hard act to follow, Hamilton said — but Manchester United will have been planning carefully for this moment.
"There will definitely be someone in place, I think — the big question now is who that person will be because it's been kept a secret from everyone until now," he said.
Whoever is in the frame has a daunting, if exciting, prospect ahead.
"It's the largest football club in the world, it's the biggest management job in the world, and on top of that is the task of following the most successful manager in the club's history," said Hamilton.
Fans' thoughts are bound to turn quickly to the 2013/14 season, starting in September, as the team prepares to defend its domestic title and attempt another win in Europe.
As recently as last week, Ferguson suggested that he was fully involved in those future plans, promising the club would be "competitive" in the summer transfer market.
Speaking to Inside United, the club's official magazine, Ferguson said: "Hopefully the players we bring into the club in the next year or so will be of the quality we need."
Manchester United coasted to this year's English Premier League title with a 3-0 victory over Aston Villa in April, with four games in hand.
Huge revenues
The Old Trafford club is owned by the American Glazer family, who oversaw the club's listing on the New York Stock Exchange last August.
For the 2011/2012 season, United increased revenues by £14.2 million to £117.6 million, the highest of any club in the Premier League.
Joel Glazer said: "Alex has proven time and time again what a fantastic manager he is but he's also a wonderful person. His determination to succeed and dedication to the Club have been truly remarkable."
David Gill, who will step down as chief executive of Manchester United in June, said it had been a "tremendous pleasure" to work alongside Ferguson over the past 16 years.
"We knew that his retirement would come one day and we both have been planning for it by ensuring the quality of the squad and club structures are in first class condition," he said.
"Alex's vision, energy and ability have built teams — both on and off the pitch — that his successor can count on as among the best and most loyal in world sport."
Ferguson began his career on the soccer pitch, playing for Scottish clubs Queen's Park, St Johnstone, Dunfermline, Glasgow Rangers, Falkirk and Ayr United.
But it was when he returned to the game as a manager, working at East Stirlingshire, St Mirren and then Aberdeen that people really began to take notice.
He led Aberdeen to three Scottish titles, four Scottish cups, one League Cup and one European Cup Winners' Cup before moving to Manchester United in November 1986 following the dismissal of former manager Ron Atkinson.
It didn't take long for the Scotsman to start turning things round at a club that was then near the bottom of the league.
Since then, Ferguson has dominated the English game — his string of victories making him, according to the Manchester United website, "the most successful manager in British football history."
Read more: CNN