#TheVoiceNigeria might have come and gone but the spectacular show certainly captured the hearts of many Nigerians.
One major component of the show, which audiences applauded, was the star-studded array of animated judges/coaches/mentors .
Moving forward, Sundays will be less interesting without Timi Dakolo and Waje's professional remarks and the undiluted reactions from 2Baba and Patoranking.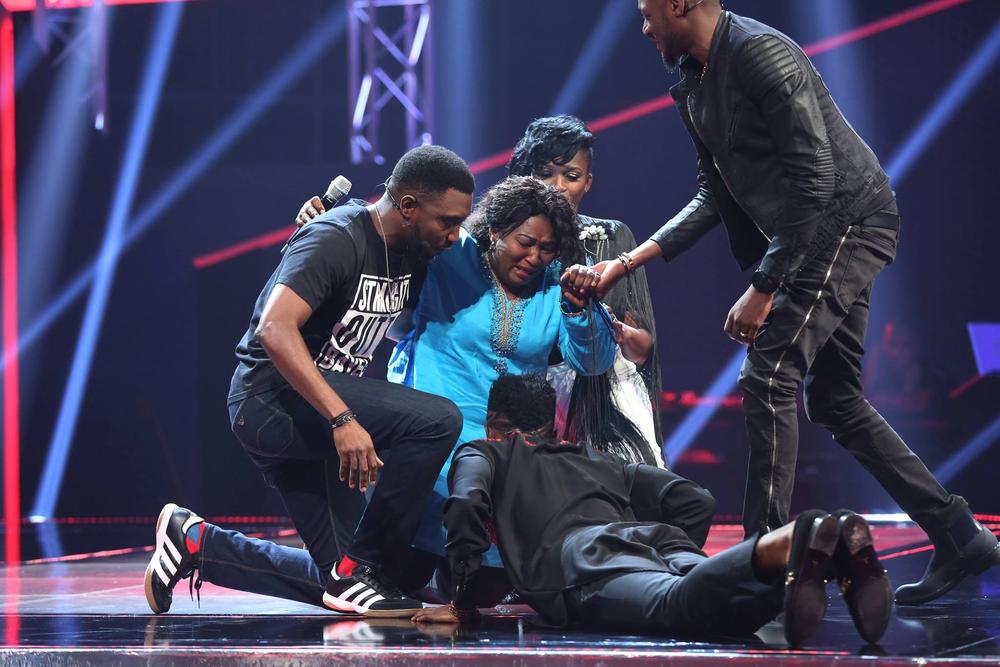 The camaraderie shown between them was rare, commendable and set the show apart from previous Nigerian reality music shows.
Despite the camaraderie, each of them ferociously supported the contestants in their teams.
In view of this, YNaija, on Sunday night conducted a poll on Twitter to ascertain who Nigerians felt was the best judge in the competition.
Here are the results;
33% of the Nigerian Twitter Netizens who participated in the poll gave Timi Dakolo the most votes while 25% felt Patoranking did a better job at being a judge.
Coming behind was 2Baba who got 22% of the votes and last but not least was Waje who got thumbs up from 20% of the voters.

In essence, Timi Dakolo was the best judge on #TheVoiceNigeria, according to our Twitter poll.