Kim Kardashian has admitted that being pregnant is not easy. And by the looks of her swollen feet, pregnancy really is painful for the reality TV queen.
Kardashian took to Twitter yesterday to share a photo of her blown-up feet and ankles on Instagram,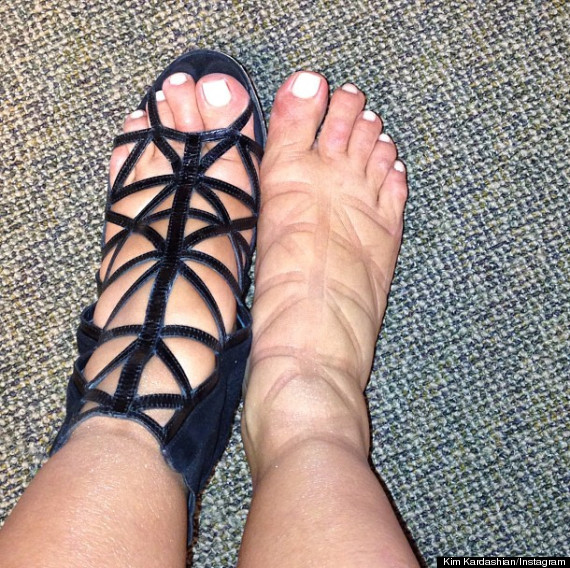 The 32-year-old, who is expecting her first child with boyfriend Kanye West, has been judged for her maternity style, choosing to wear tight dresses and sky-high heels over loose-fitting frocks and flats.
"It's pretty ridiculous. I love fashion, I love experimenting with fashion so for me to try all of these new things, pregnant or not pregnant, it's been fun for me, whether they like it or not," she told Extra TV of the criticism. "It's so funny because people would say, 'Take a cue from Kourtney, she looked so good pregnant!' So, I would borrow her clothes and that's when I would get dogged out the most. We have such different bodies and the things that would look great on her, didn't look great on me."
"My boyfriend also gets so defensive," she continued, "and he'll call and say, 'Who's saying mean things' and I'm like, "Don't worry about it." I'm so used to it."
Read more: Huffington Post