U.K. Prime Minister, Theresa May faces a vote of no confidence today, as Tory Brexiteers are confident they have enough support to trigger it.
According to the BBC, 48 letters have already been sent and the senior backbencher, who receives the letters has asked to see the PM on Wednesday.
The chairman of the backbench 1922 committee of Conservative MPs said, "The threshold of 15% of the parliamentary party seeking a vote of confidence in the leader of the Conservative Party has been exceeded.
"In accordance with the rules, a ballot will be held between 1800 and 2000 on Wednesday 12th December in committee room 14 of the House of Commons.
"The votes will be counted immediately afterwards and an announcement will be made as soon as possible in the evening.
"Arrangements for the announcement will be released later today.
"I will be available to answer questions about this process on Abingdon Green from 0800 hrs."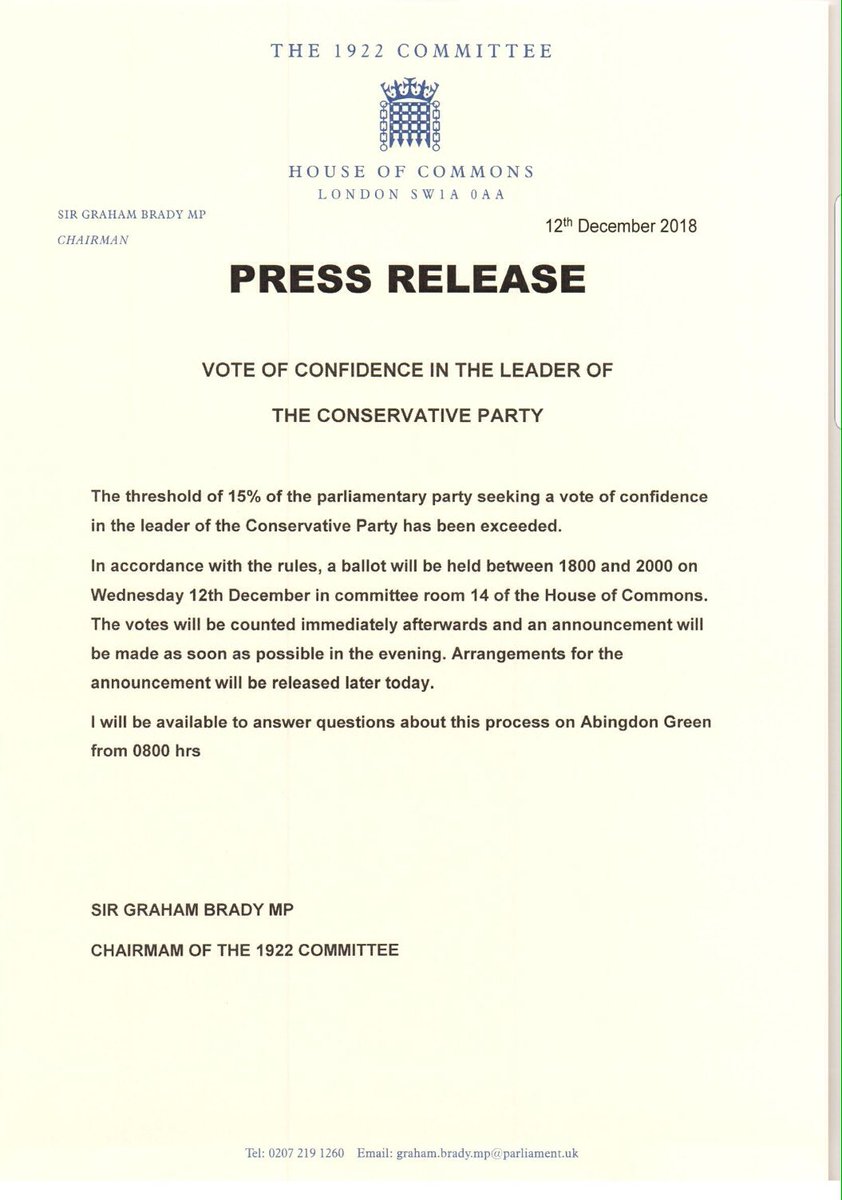 Conservative MPs will vote between 18:00 GMT and 20:00 GMT.
Omoleye Omoruyi… an apprentice web/game developer, novelist, sensitive to happenings in the world. Meet him @Lord_rickie on Twitter/Instagram