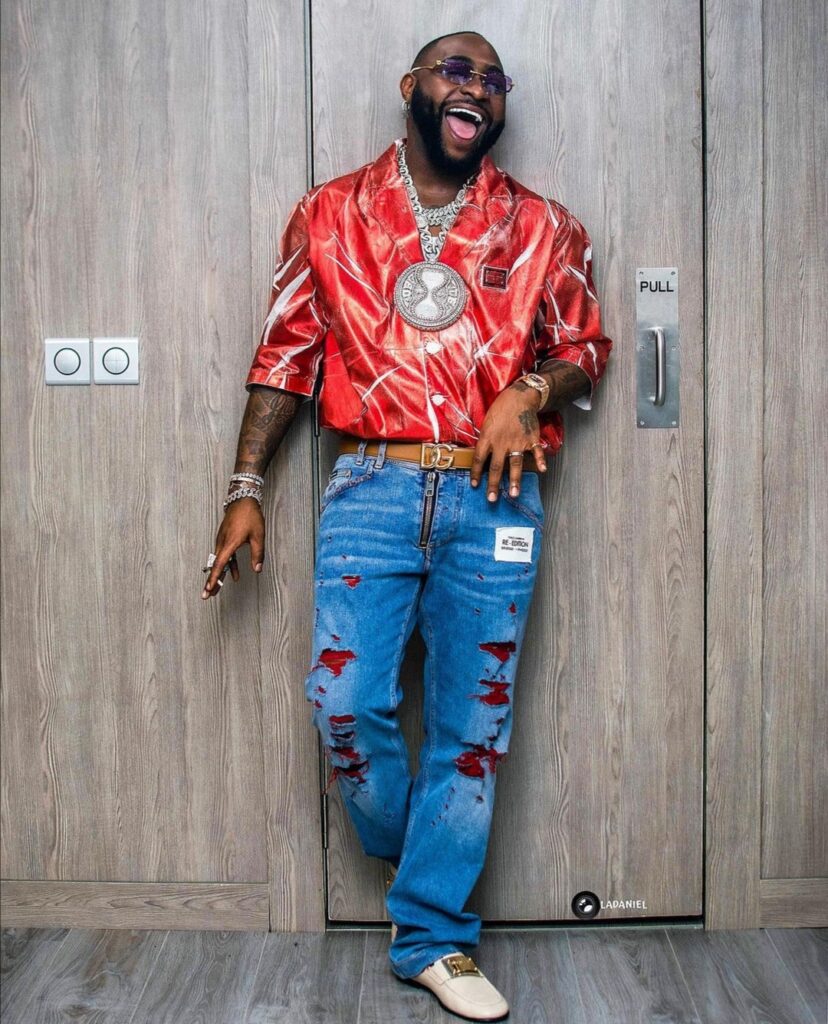 Lately, the Nigerian singer David Adeleke (Davido) has been in the news for allegedly committing several atrocities, and he is being called out by a few faces in the media.
The international artist is said to owe hundreds of millions of naira to these people; however, he has yet to address these allegations against his name and character.
The internet knows Davido as a cheerful giver as he is active on social media platforms and often tweets, giving out financial aid to people in need of it.
Ex-President of NFF Reveals Davido Failed to Perform After Receiving $112,600
The first week of October 2023 began the first allegations thrown against the Unavailable singer as the ex-president of the Nigerian Football Federation (NFF) accused him of failing to perform at a show after receiving a $94,600 fee and $18,000 for jet fuel.
The FIFA Executive Member claimed that his team had contacted Davido back in April, and the deal, along with the payments, had been finalised; however, the artist refused to perform at the event on the agreed date.
Davido later responded to the allegations, stating that his team had announced months earlier that he would not be able to make it, and they had communicated this with Amaju Pinnick.
However, they still used his name for publicity despite alerting them. The ex-president had compared Davido to many other Nigerian artists, questioning if these other artists were not much bigger than Davido.
Photographer calls out for allegedly owing him ₦218M
A photographer named Abu Salami was the next person to call out the FEEL singer as he claimed that he and the artist had made a football contract, and they started by scouting young and talented footballers from all Nigerian states.
The businessman stated that of the agreed ₦326 million to be paid to Davido and his team, he paid ₦218 million, yet the singer disappointed the photographer.
Abu Salami alleged that he had receipts of conversations between Davido and his lawyer to prove that O.B.O truly stole from him.
The businessman threatened to destroy Davido's life if he did not pay back his money.
Blessing CEO Soils Davido's Name on the Internet, Accuses Him of ₦4.5M Debt to IVD
Famous dating coach and public figure Blessing Okoro, also known as Blessing CEO, called out Davido on social media, stating that he was once again owing another man in Nigeria.
She claimed the IF crooner had refused to balance a sum of ₦4.5 million to her lover, IVD, after purchasing a car for Israel DMW from him four years ago.
According to the relationship coach, she requested that Davido pay his fees as he was much bigger than that.
In later news, the alleged lover of Blessing CEO, IVD, announced that Davido was in no way owing him.
Ikechukwu Ogbonna (IVD) came out to clarify the accusations that Blessing Okoro made against Davido in his stead. He stated that Davido did not owe him and asked the dating coach to curb her false accusations.
Davido Reacts to Debt Multiple Allegations
After the series of debt allegations placed on his person, David Adeleke returned to social media to react to these allegations.
In a few deleted tweets posted on X, Davido threatened to take action against those who have chosen to ruin his name in the entertainment industry.
" This one must be sweet me."
"Make nobody beg me…"
"You wanna be famous, ba? Ok"
Sam Klef Threatens Davido, Demands That He Pays His Debts
After allegedly blocking him on social media for posting images of his newborn babies on the internet, music producer Sam Klef has had a personal vendetta against Davido as he has dedicated his time to continuously calling out the musician, pointing several allegations towards him.
After announcing that he would take action against those falsely accusing him of owing fees on social media, Sam Klef returned to social media with a video threatening Davido.
Samuel Oguachuba, also known as Sam Klef, mocked Davido's '001' title, calling him to speak the truth concerning his debts to these people who have accused him.
The music producer compared the musician to a local, saying that Davido was stooping low and not acting like his status.
He further compared Davido to Wizkid, advising him to follow in the footsteps of Machala rather than act like someone not raised in the United States.
Sam Klef also urged Davido to pay the ₦1 million debt he has allegedly owed Mastermind, a University of Lagos (UNILAG) student since 2020.
The showbiz producer threatened Davido by giving him 24 hours to pay his debts rather than making empty threats on social media.
Dammy Krane Throws Several Allegations at Davido
Nigerian singer Oyindamola Johnson Emmanuel, also known as Dammy Krane, joined in the mob calling out Davido for his alleged crimes committed in the entertainment industry.
Dammy Krane took to Instagram to announce that Davido owed him money.
Davido, of course, responded to this allegation, saying he did not receive any payment for the song they sang together.
Davido also went ahead to remind Dammy Krane of the past they once shared, saying he housed Dammy abroad for three years and also provided him with free verses.
Dammy Krane decided to deliver a low blow to Davido, saying that every year, someone close to the FIA crooner dies.
Amaju Pinnick Returns with ₦2.3 Billion Lawsuit Against Davido
Earlier last month, Amaju Pinnick, the ex-president of the Nigeria Football Federation (NFF) and executive member of FIFA, accused Davido of reneging on his contract to perform at an event in Warri, Nigeria.
Presented to the Delta State High Court, the plaintiff requested that the court demand 2 billion as general damages against Davido and his music label.
The plaintiff also requested that Davido, the defendant, be instructed to pay 150 million as legal and professional charges and an additional 30 million as the cost of filing the suit.
Lastly, they demanded that the music star tender a public apology on all his social media platforms and in two national daily newspapers for four days.
Ayomitide Adeyinka is a content writer, crypto journalist and editor with a Bsc in Political Science. He is also an egalitarian.