Missed out on all the entertainment gist from the weekend? We have the biggest ones packed here plus others that unraveled while you slept through Sunday night – and are still buzzing this Monday morning.
Wizkid is in Nigeria and is dropping new songs every hour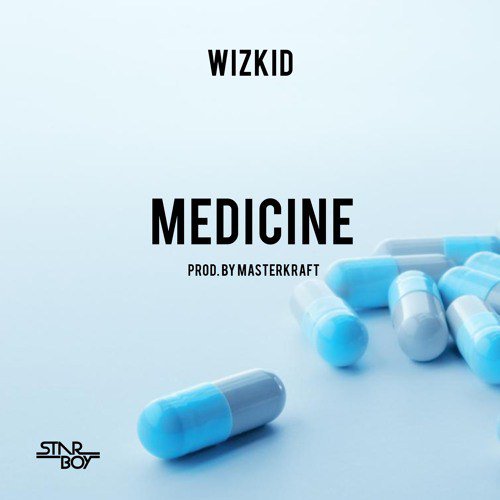 Maybe that headline doesn't exactly describe what Starboy is up to but it comes close.
Apart from his fire tweets that detail his Lagos experience from watching African Magic Yoruba to partying at his favourite Lagos nightclubs, Wizkid has dropped one jam and is set to drop another two in less than 48 hours.
The new track, Medicine was produced by Masterkraft and his fans have testified to it being as hot as Wizkid is known for. Early this morning, he has promised to release a collaborative track with Tiwa Savage and another one with 2baba will follow. 
Tiwa Savage also confirmed the collaboration via Snapchat and what we also know is that the track will be produced by Spellz.
His fans have claimed the Daddy Yo singer will record an album before he leaves Nigeria and Wiz has not denied the possibility. He tweeted this morning:
20 songs 4 der papa b4 i leave! ?? t

— Wizkid (@wizkidayo) July 31, 2017
Beyond the music, Wizkid allegedly found himself in the middle of an altercation with a fan in a night club on Friday night. The fan, who has been identified as a photographer, was reported to have tried to take photos of Wiz without his permission.
A video of the brawl has emerged online although it's hard to make out what went down in it:
Reminisce may be your next governor
Or Senator! Or President!
However it goes, rapper Reminisce has announced his interest in politics in coming years.
In an interview with Punch newspaper, Alaga Ibile said, "I am interested in politics and I see myself becoming a politician in the future. One is not going to do music forever and I need to plan my life properly."
Reminisce is not the first Nigerian artiste to show an interest in politics, 9ice towed the path and contested in an election in 2015 but lost.
Way to go, Reminisce! May your case be different.
R.Kelly urges female fans to touch him as he performed on stage
Legendary R&B singer, R.Kelly does not seem moved by the recent allegations raised against him by the parents of young ladies he has been accused of holding against their will in an abusive sexual cult.
The Pied Piper reportedly gave a seductive performance at a concert in Virginia Beach.
According to E!News, R.Kelly "encouraged a fan to touch him as he crouched down onstage and encouraged another to hand him her phone, which he then proceeded to rub against his crotch".
There's video proof:
City FM OAP, Sensei Uche diagnosed with cancer
Sensei Uche made the shocking revelations of his health status via Instagram on Sunday as he called for help to raise the 21,000 pounds needed to see him through surgery.
With the hashtag, #senseiuchebeatscancer, celebrities have rallied support for Uche to raise funds to beat stage 3 nasal lymphoma.
Here are the biggest songs that dropped over the weekend:
Tekno's Go
Your pop culture/entertainment go-to. Music head. Wallflower. I do not like to write. On a mission to decipher covfefe.