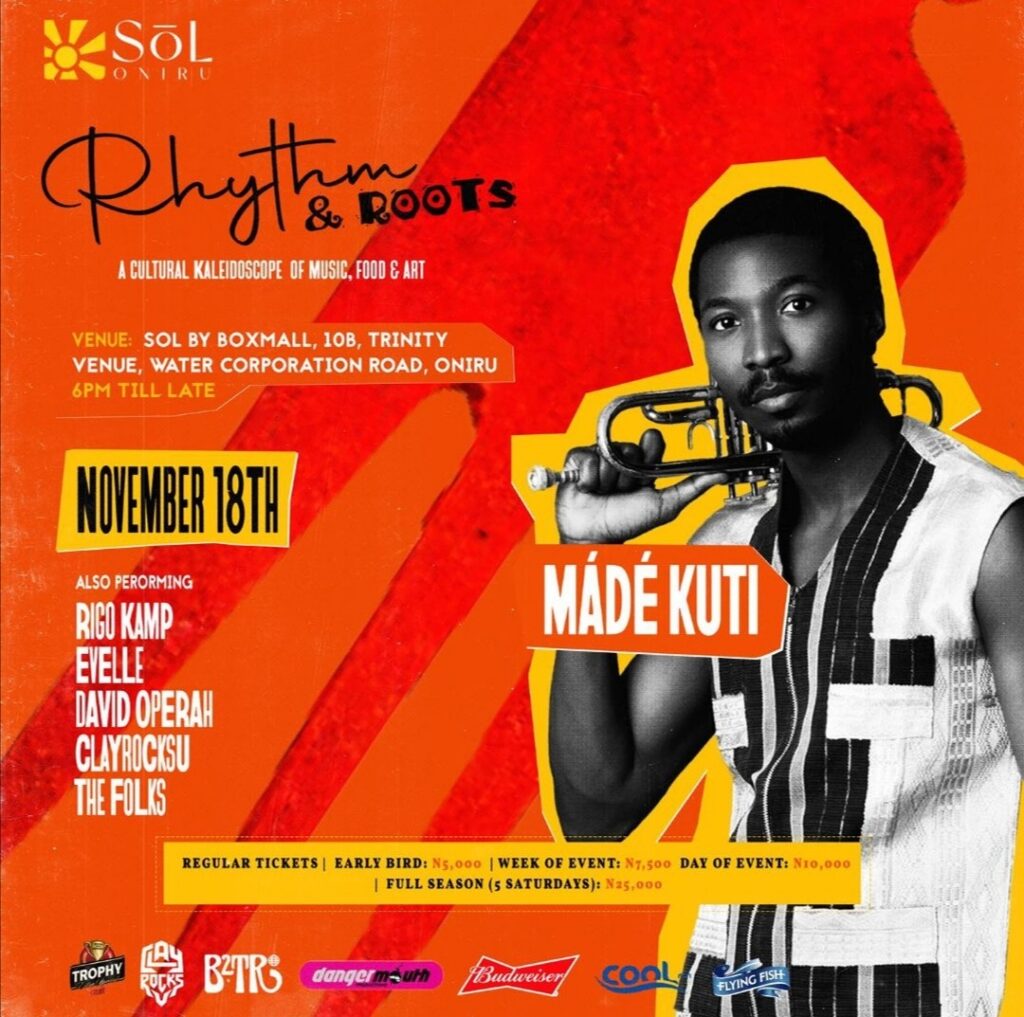 Every weekend, we at Ynaija update you with a carefully curated list of events to attend this weekend in Lagos.
What plans do you have on your to-do list this weekend? Would you rather stay indoors and recuperate, or would you like to know the events to attend this weekend in Lagos?
This is Lagos State, the city that never sleeps, and many events await your attendance this weekend.
These Are The Events To Attend This Weekend In Lagos
Karaoke Night
Are you looking for a place to sing your heart out? On November 17, right after you close from work, you and your friends could decide to go for a Karaoke Night as you unearth those hidden notes in your voice and wow your audience with singing skills. The event is free, located at Landmark Boulevard, Victoria Island, and starts at 6 p.m.
The Night Wayve
The Night Wayve welcomes you to a wild night of fun, excitement, happiness, and non-stop partying filled with "booze & vibe". You can experience the Night Wayve with friends at the Hook Lounge, Waziri Ibrahim Crescent, Victoria Island, on November 17.
Rhythm & Roots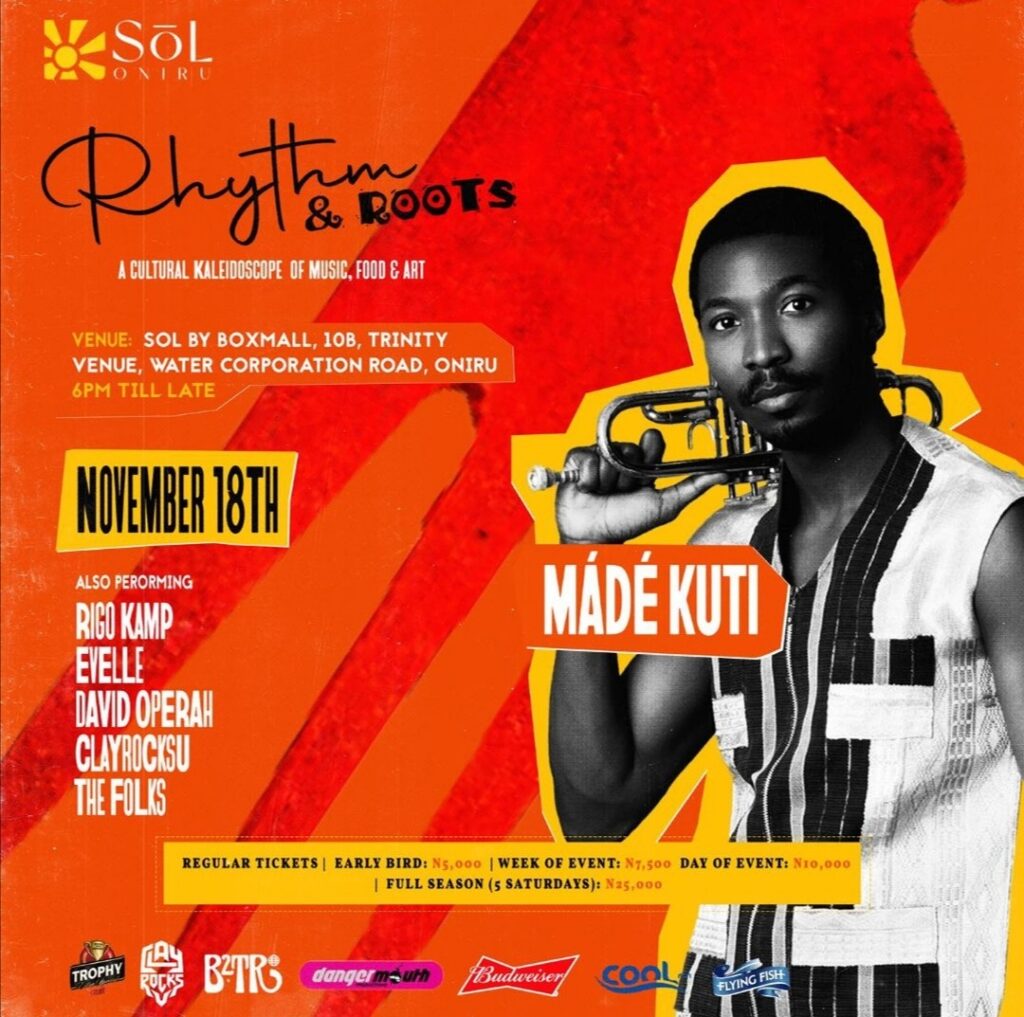 Witness the famous Mádé Kuti and several other performing acts on November 18, bringing life to Sol by Boxmall, Water Corporation, Oniru. Take a journey of sounds back to your roots as you revel in the sweet music and chill vibes brought to your ears by the talented artists lined up for the event. Tickets cost from 5,000 to ₦25,000 depending on how early you purchase them.
Lagos MUD Festival
Lovers of theatre art will find this event an exciting one to attend this weekend in Lagos. The Lagos MUD Festival is a dance and performance festival which showcases art in different forms, such as poetry, dance, music, screening and workshops. The event will be held on November 18 at Alliance Francaise de Lagos, Osbourne Road, Ikoyi. Tickets can be purchased here for ₦5,000.
Groove CTRL
With Detty December being around the corner, there is a lineup of events to attend this weekend in Lagos. Groove CTRL is a festival featuring Luis M. The event is happening on November 18 at The Story, Sol Beach. Ticket pricing starts from ₦12,000 and can be bought here.
Retro Music Festival
Retro Music Festival is where anyone looking for a memorable and thrilling time is expected to be. The side attractions at the festival include pottery, games, VR, pool games, swimming drills and more. The Retro Music Festival will be on November 19 at Barva Beach, Ilashe. There will be guest attendance and performances by WRLD, Ozjay, and others. Tickets start from ₦20,000 for regulars.
Etuk Ubong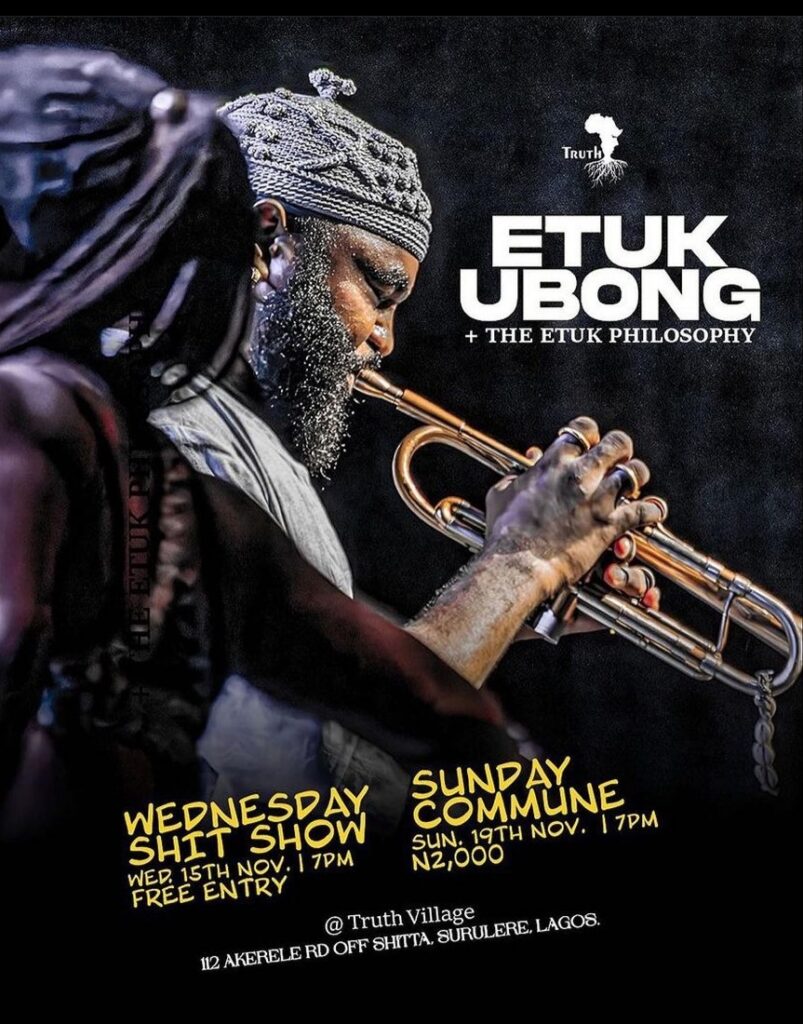 Etuk Ubong invites you to a music concert on November 19 at The Truth Village, Shitta, Surulere. The show starts at 7 p.m., and tickets are sold for ₦2,000. Treat yourself to an exciting and fun weekend; you deserve it.
Ayomitide Adeyinka is a content writer, crypto journalist and editor with a Bsc in Political Science. He is also an egalitarian.