If anyone can claim cultural icon status, it's Lady Gaga. The singer/dancer/fashion designer/ is one of the biggest pop phenomenons since Madonna. Known by her friends and family as Stefani Germanotta, the New York City native grew up in a traditional family before skyrocketing to fame.
But her success isn't only due to her vocal prowess — her outrageous, head-turning ensembles have made many a headline. After all, how many artists can wear a dress made of raw meat?
In celebration of her 27th birthday (on Mar.28), we are taking a look back at Gaga before she hit the big time. In this 2007 photograph we see the star performing at Lollapalooza. Although she is wearing a signature skimpy, brow-raising outfit, her face is noticeably bare and her wig is tame.
As one of the few A-listers who has managed to keep her natural appearance somewhat of a secret (her Harper's Bazaar cover photo without makeup rendered her almost unrecognizable), it's jarring to see her in her natural state. At this point we think she sleeps in unitards and leather.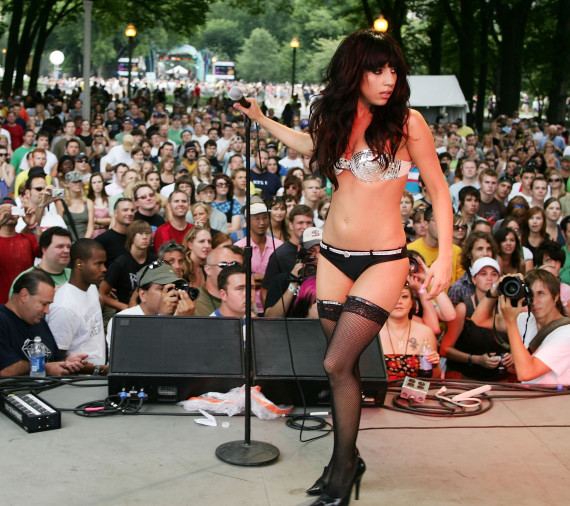 Read more: Huffington Post