Department store Debenhams has broken the fashion mould by casting a diverse range of models for its summer 2013 campaign.
The High Summer Look Book uses 'real' men and women, including a plus-size model, a 69-year-old and an amputee.
"To showcase the range of sizes and labels at Debenhams this season, we chose models to inspire us with their own unique looks and personalities," said fashion commentator Caryn Franklin, who worked on the project with Debenhams.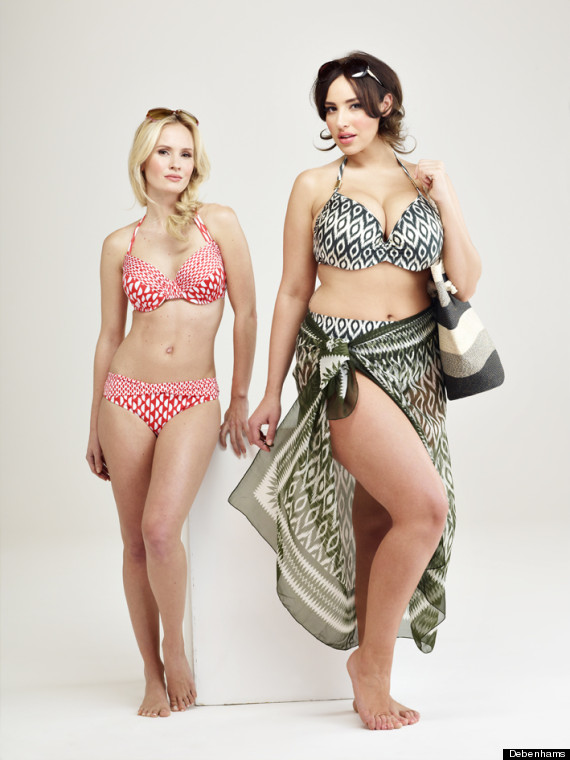 "I loved seeing the way that clothes emboldened each woman and man and being on a shoot where no two models were the same," she said in a statement.
"I never underestimate the power of great clothes to bolster self-esteem, or the impact of imagery that celebrates difference."
The campaign is not the first time Debenhams has championed healthy body image ideals. In 2010 the store banned airbrushing in a swimsuit campaign and included a wheelchair user in a shoot for Principles.
"Our customers are not the same shape or size so our latest look book celebrates this diversity," said Ed Watson, director of PR at Debenhams.
"Hopefully these shots will be a step, albeit a small one, towards more people feeling more comfortable about their bodies."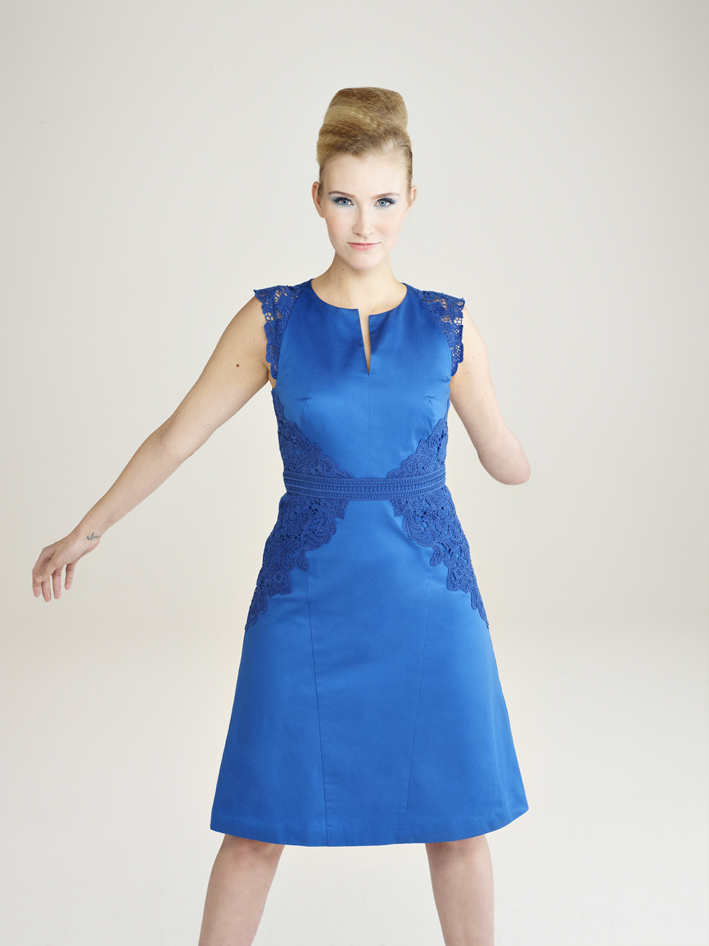 "Any move by a major brand to recognise the need for diversity in the images they put out is undoubtedly a positive one," Rivkie Baum, editor of plus-size magazine SLINK, told HuffPost UK Lifestyle.
"Even in 2013 it is seen as a risk to use models who deviate from the fashion industry norm — 5ft 9″ and a size 6/8. I hope it inspires other retailers to start pushing boundaries a little more."
The look book features:

Alternative model, Kelly, born without her left forearm and discovered when she won TV show 'Missing Next Top Model'.
Paralympian amputee Stefanie Reid makes her modelling debut for Debenhams in the campaign.
Jada, size 18 model and face of the recent Plus Size Fashion Week.
Tess, a size six petite model, measuring in at just over five foot tall.
Valarie, 69 and Maxine, 44, highlighting looking great isn't anything to do with age
Philomena, a size 18 model, who wants to be Britain's first black plus size supermodel.
Hugo 47
Six foot four Lucio
Jo Swinson, HuffPost UK blogger and minister for Women and Equalities, said in a statement: "Once again Debenhams is showing that beauty comes in all forms – different skin colours, ages, body shapes and sizes. It was one of the first to introduce size 16 mannequins, and continues to send a clear message to the rest of the retail industry that many customers want to see more diverse and realistic images."
Read more: Huffington Post