Ahead of his funeral on Friday, June 11 2016, Muhammad Ali's casket arrived in his hometown of Louisville, Kentucky, on Sunday.
The 74-year-old died in a Phoenix hospital last week Friday after losing out in his battle with Parkinson's disease.
On Saturday, a representative of the family announced plans for Ali's public memorial service, which will be held at Louisville's KFC Yum Center.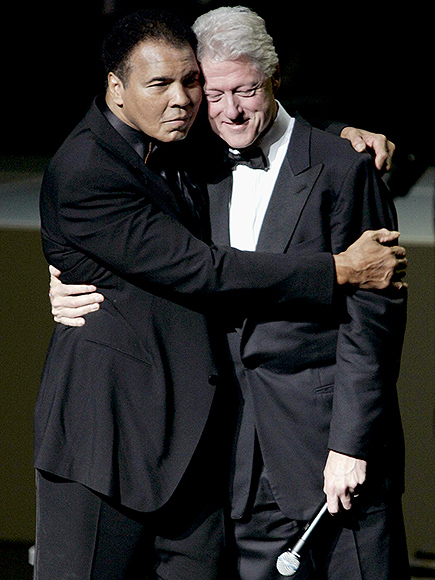 Former President Bill Clinton and his close ally are expected to eulogise the boxing great.
Fans around the world will be able to watch the funeral online through a live stream.
Meanwhile, see the last photos taken of Muhammad Ali at his home by British photographer, Zenon Texeira in March 2015.