by 'Jola Sotubo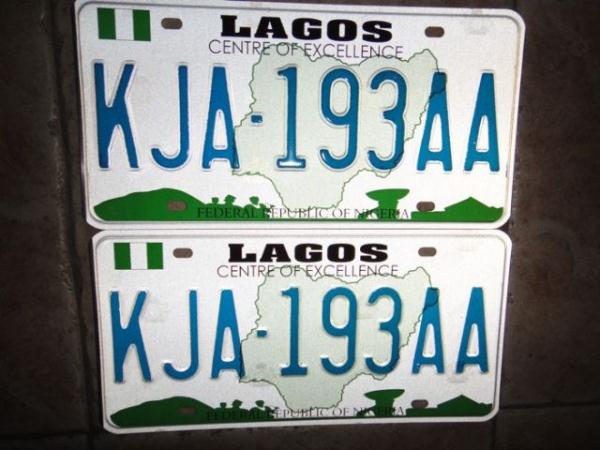 Nigerian drivers worried over their non-procurement of the new license plates can heave a sigh of relief as the deadline to purchase them has been extended.
This was announced by the Joint Tax Board (JTB) which said that the deadline for the registration of vehicles number plates and drivers' licences had been extended to June next year.
The development was disclosed by the Chief Executive Officer of the Federal Road Safety Corps (FRSC), Chidoka Osita, through a representative at the Road Transport Employers Association of Nigeria (RTEAN) headquarters in Abuja yesterday.
Nigerian Eye reports:
Mr. Osita was represented by the Corps Transport Standardization Officer, Oluwasusi Familoni.

He said: "For the benefit of everybody here, the Joint Tax Board has graciously approved the extension of the deadline for procurement of driver's licence and number plates till June next year."

He explained to the association that the responsibility of fixing the deadline is that of the JTB, which consists of all the boards of Internal Revenue, the Federal Inland Revenue Service (FIRS) and the corps.

Osita said that the FRSC, which is only on the board as an observer, does not fix deadlines for procurement of number plates and drivers' licences.

He added that " whatever the Joint Tax Board says on driver's licence, number plates is what we carry out. Even as per the price, it is the Joint Tax Board that fixes the price."