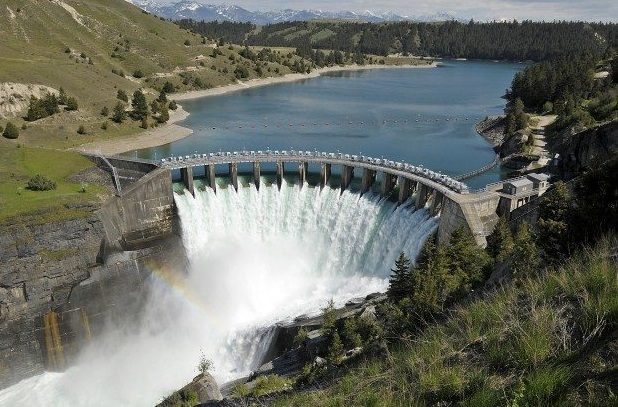 As the waters of Cameroon's Lagdo Dam begin to flow once more, Nigeria's Minister of State for Environment, Dr. Iziaq Salako, brings a message of cautious optimism.
The opening of the dam last year led to significant flooding, prompting concerns and a red alert among communities along the River Benue. This year, however, the situation is expected to be different, with measures in place to prevent the same level of devastation.
Speaking on a recent episode of Channels Television's Sunrise Daily, Dr. Salako shed light on the government's approach to dealing with the situation. He revealed that there are plans to build another dam in Adamawa State, aimed at controlling the flow of water from the Cameroon dam. This proactive measure, he believes, will help mitigate the impact of potential flooding.
While acknowledging the inevitability of some flooding as a result of the dam's opening, Dr. Salako emphasized that the situation won't be as severe as last year. He mentioned that the opening won't be sudden, providing time for controlled management of the dam's release. This approach, although causing some inconvenience, is preferable to the uncontrolled overflow that could result in even more damage.
Dr. Salako highlighted the significance of preparedness and preventive actions. The Ministry of Foreign Affairs alerted the National Emergency Management Agency (NEMA) about the impending risk of flooding along the River Benue basin. A letter from the Ministry indicated that the Cameroonian government is planning to open the flood gates of the Lagdo Dam due to heavy rainfall in the dam's catchment area.
In light of this information, the Nigerian government is urging communities along the riverbanks to relocate to higher ground. The goal is to minimize the impact of potential flooding by ensuring that residents are out of harm's way. This step demonstrates a proactive and people-centric approach to disaster prevention.
As Cameroon opens the flood gates of the Lagdo Dam, Nigeria stands prepared with a plan that prioritizes the safety and well-being of its citizens. The lessons learned from last year's flooding have prompted a proactive approach that combines infrastructure development with public awareness and relocation efforts. While the threat of flooding remains, the measured response from the government provides a ray of hope amidst potential challenges.