From the victors at the 2016 Olympic games in Rio De Janeiro to the heavy monsoon rains in Manilla that have had a cataclysmic effect on the populace, here are the top 10 photos of the past week from around the world.
Here's for you Nigeria – John Mikel Obi celebrates as the Nigeria Dream Team VI clinched Bronze in the Men's football event at the ongoing Rio 2016 Olympics after defeating Hondouras 3-2 on Saturday, August 20, 2016.
2. Passion for Gold – An emotional Neymar bursts into tears as Brazil usurps Germany on penalties in final to win Gold in the Men's football event at the ongoing Rio 2016 Olympics.
3. Bolting away! – Usain Bolt of Jamaica, smiling cheekily at the camera half-way during his 100m semi-final at the 2016 Rio Olympics on Sunday, August 14, 2016.He went on to win Gold in the 100m final alongside the 200m and 4X100m finals; becomes the third athlete in Olympic history to win two individual events at three Olympics, joining Michael Phelps and Ray Ewry.
4. Celebration of the fallen – Miners gather in Rustenberg, South Africa during a rally in commemoration of the fourth anniversary of the Marikana massacre, where 34 striking miners were killed by police.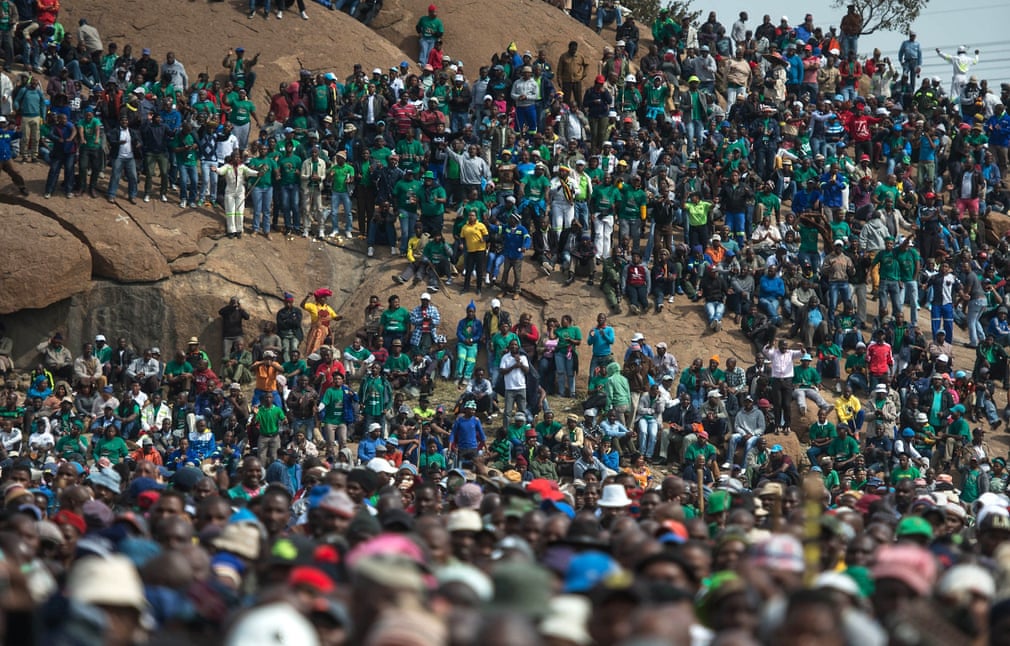 5. To serve and protect – Officers in riot gear assemble in an alley after disturbances following the shooting of a man by police.Tension flared in Milwaukee on Sunday night, with one person shot and a police officer injured in the area where the fatal shooting of a suspect had sparked rioting.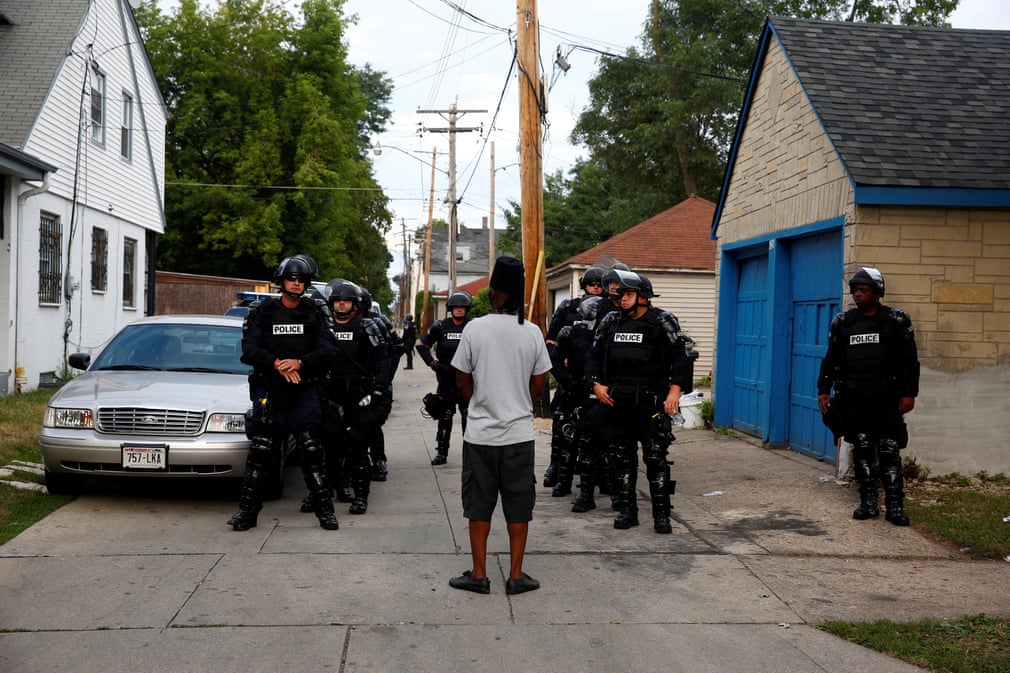 6. Washed away – Elsie Lazarus is overcome with emotion as she sits in her flooded living room while retrieving what she can from her home on Aug. 18 in St Amant, Louisiana. Disastrous floods in Louisiana have killed at least 13 people and displaced tens of thousands.
7. When hope is hard – James MacCauley weeps after his house is razed to the ground by a wildfire that forced about 4,000 people to flee their homes in Northern Califronia.
8. Shell shocked –  Omran, a four-year-old Syrian boy covered in dust and blood, sits in an ambulance after being rescued from the rubble of a building hit by an air strike in the rebel-held Qaterji neighborhood of the northern Syrian city of Aleppo late on Saturday, August 17, 2016.
9. Saved! – Filipino rescue workers transport a survivor after a concrete wall collapsed on top of houses in Manila on Aug. 13. According to initial reports, the wall collapsed due to heavy rains, killing two and injuring eight.
10. Disruption – A Filipino on a bike passes by children frolicking along a flooded street. Heavy monsoon rains have resulted in floods across Manila, suspending classes and disrupting traffic.