There are two things we can always count on when Solange Knowles steps out on the red carpet:
1. She'll be rocking an eye-catching ensemble in a bold print or pattern.
2. Her afro (whether big or small) is always picked to perfection and all-around amazing.
The 26-year-old star certainly checked both those boxes on Sunday night while attending a New York City premiere of The Great Gatsby. She stepped out in a cream-and-black stripped Jill Stuart dress and a full afro that's right on par with her celebrated signature style. But the singer/DJ/model didn't stop there. Solange gave us one more thing to marvel at — her cleavage.
Although we've seen Solange show some major skin in the past, it's usually her gorgeous gams that get most of the action (see: this and that). On Sunday night, she offered up a double whammy by rocking the super short frock and super low-plunging neckline. The "Losing You" singer definitely ran the risk of a major wardrobe malfunction, but everything stayed in place. Phew!

Here's a look at her sexy, bra-less ensemble. What do you think? And don't forget to check out the slideshow below to see more celebs who have taken the plunge.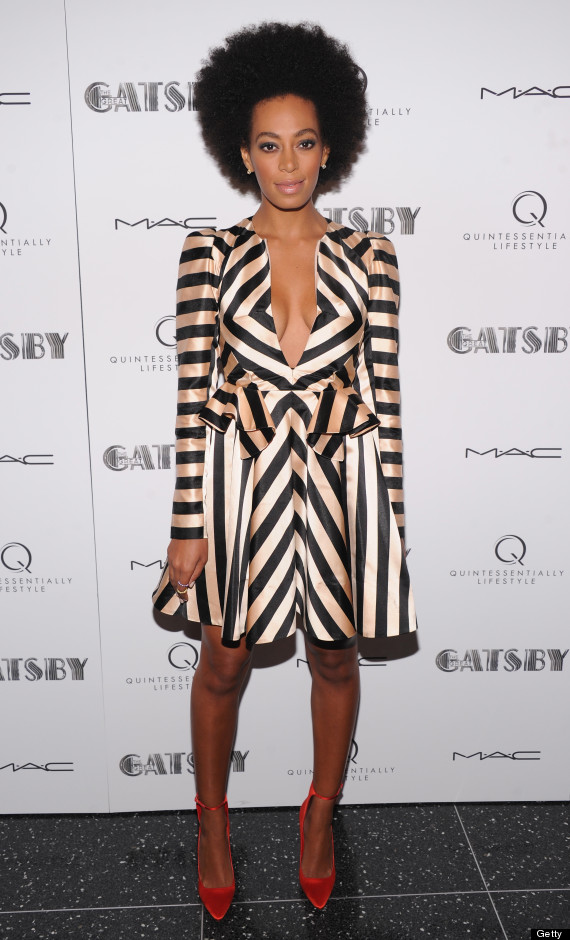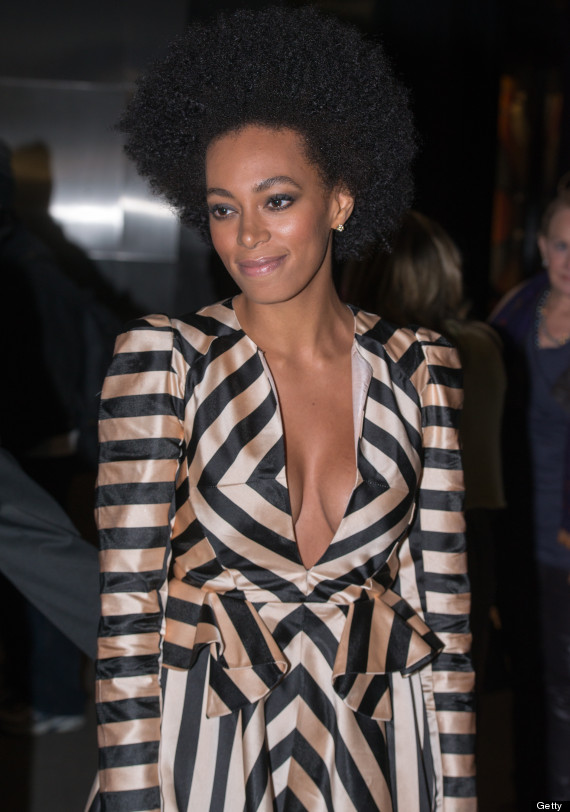 Read more: Huffington Post