Here's everything you missed in entertainment yesterday and others that unravelled while you slept – and are still buzzing today.
Ghana accepts official host country right for 5th AFRIMA 
Ghana has accepted Official Host Country rights for the 5th All Africa Music Awards, AFRIMA-Ghana 2018 with the awards programme of activities scheduled to hold between Wednesday, November 21 and Saturday, November 24 in Accra, Ghana in partnership with the African Union Commission (AUC) and the International Committee of AFRIMA.
---
Lady Gaga says being bullied in high school helped her in A Star Is Born
Lady Gaga is getting praises for her performance as an aspiring singer in A Star Is Born and she's opened up about what it took to delve into her character's deep insecurity.
Speaking to PEOPLE's JD Heyman and Melody Chiu on Monday night at the premiere of her new film in Los Angeles she said, "What I had to do was go back further into my childhood, into my high school years, when I was bullied and made fun of for having big dreams."
"That's where I went. But I think I went further because I trusted Bradley [Cooper] so much — to be vulnerable, to be my authentic self."
A Star Is Born centres around Ally (Gaga), a struggling singer-songwriter who finds success amid a romance with Cooper's country-rocker Jackson Maine.
---
Cardi B returns to Fashion Week dressed just like Nicki Minaj
After Nicki Minaj allegedly stepped on Cardi B's dress during New York Fashion Week and served as the lighter to the big fight that erupted after, Cardi B returned to Fashion Week looking…just like Nicki?
On Sunday, Cardi B attended the Dolce & Gabbana show during Milan Fashion Week dressed in head-to-toe leopard and said it was an homage to Fran Drescher from The Nanny.
Here's Nicki on the night of the fight: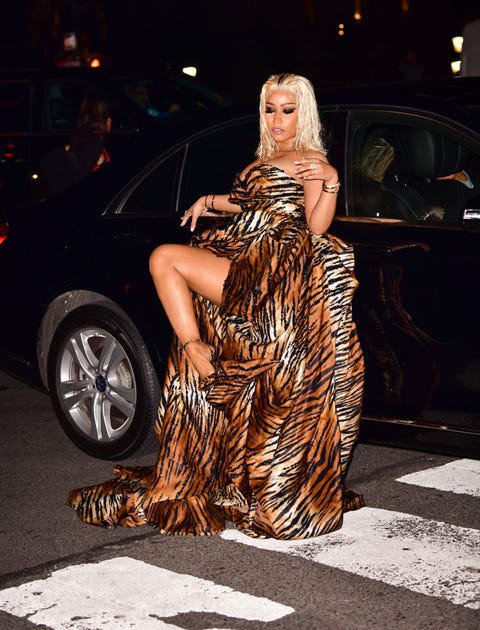 And Cardi B at the Milan Fashion week: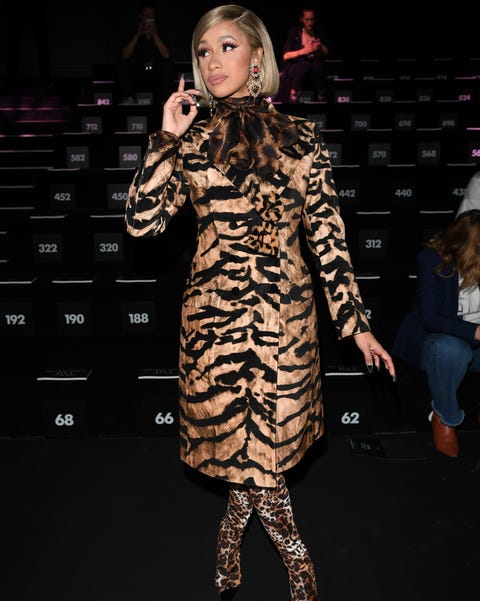 ---
Peter Okoye wins first music award as a solo artist
He wrote on Instagram, "Yes Guys we did it! We won!!! My very first award as a solo act! You guys made this happen. INTERNATIONAL ACHIEVEMENT RECOGNITION AWARDS 🏆🥇 Slow and Steady but surely! God is great🤗😇🙏🏽 To @iara_awards my profound thanks, I was hoping to be in London but as you're aware, I'm in the middle of my US/Canadian Tour at the moment! I will be by to pick up my award personally. Thanks again and I'd like to dedicate this award to my super fans and my awesome son Cameron who's birthday is today. Double celebration for sure🤗🥂 More coming……. Win win win no matter what💯🤗😊🙏🏽🕺🏽 Never give up, Be inspired👍🏾."