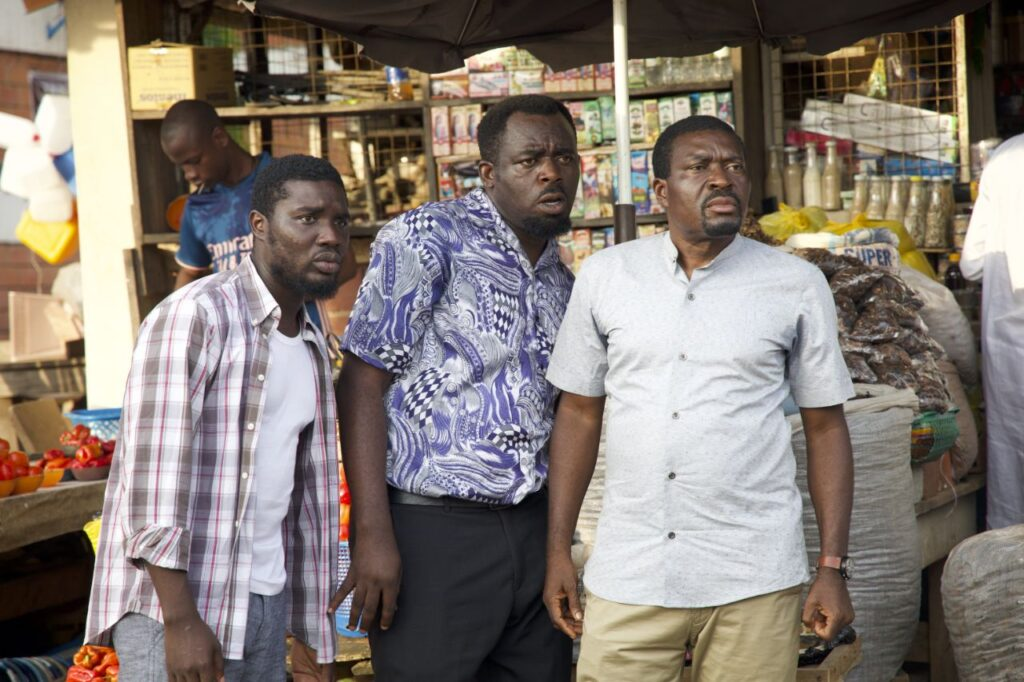 In an eagerly awaited development following a tantalizing teaser back in December 2022, the much-anticipated release date for 'Charlie And The Boys' has finally been unveiled.
Stepping into the spotlight is the formidable Kanayo O. Kanayo, who takes center stage in this upcoming heist adventure.
The heart-pounding narrative of this gripping heist adventure introduces us to Kanayo O. Kanayo's portrayal of the lead character, Charles Omokwe—also renowned as Charlie Fingers. Following a year-long incarceration resulting from a botched heist, Charlie is back on the streets with a vengeance.
Motivated by an unwavering desire for retribution against his betrayer, Charlie masterminds an ingenious scheme to pilfer a priceless 14th-century artifact. All the while, he must outmaneuver the relentless pursuit of law enforcement. The film propels its audience on a relentless roller-coaster of suspense, as Charlie and his crew navigate a treacherous game of wits, keeping viewers guessing at every twist and turn.
The creative genius behind this thrilling screenplay is none other than Nwamaka Chikezie, with the directorial reins held by Sele Got.
Joining the cast is Tina Mba, portraying Officer Fashood—an unwavering, by-the-book police officer with an unwavering determination to bring Charlie and his accomplices to justice.
Within the ensemble cast of the riveting Damn Good Studio Production, notable names include Sani Mu'Azu, Seun Ajayi, Loud Voice, Erica Opia Bale, Lantana Ahmed, Gloria Lemmy Johnson, Folake Akinfewa, Ozioma Onodigbo, Fredrik Skog, Mårten Skog, and Peter Sivlér.
The film's global distribution is adeptly handled by Tribe Nation Theatrical Distribution, while the production reins are in the capable hands of Bem Pever and Sele Got. Principal photography unfolded against the picturesque backdrops of Abuja and Dubai.
Building anticipation ahead of its official debut, the heist extravaganza underwent a special screening event in May 2022 in Stockholm, Sweden. This exclusive showcase catered to an eclectic audience comprising Stockholm's business elite and a visiting delegation from the Nigerian government.
Mark your calendars, as 'Charlie And The Boys' is primed for its grand premiere in theaters on September 29, 2023. This cinematic journey promises edge-of-your-seat thrills and an unforgettable exploration of the cat-and-mouse dynamics that define high-stakes heists.
Watch the trailer below.