At the first day of the 2-day National #CorruptionDialogue organised by the Presidential Advisory Committee Against Corruption in Abuja, the Presidency bragged about the 11 things the President has achieved so far as regards transparency and anti-corruption during his 22 months in office.
It turns out, though, that we didn't even have to think hard to find loopholes. For every point they made, we instantly thought of something they have failed to do.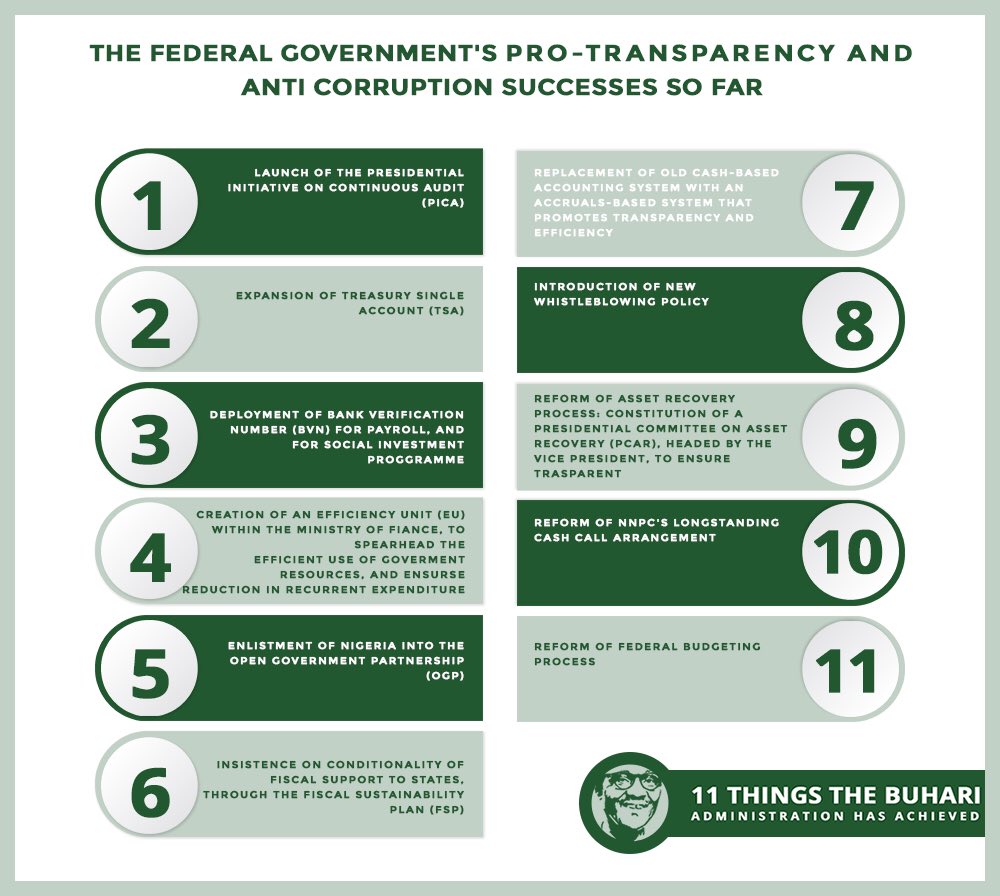 Here we go:
1. Launch of the Presidential Initiative on Continuous audit
Wait, has he shown us the asset declaration forms we have been asking for?
2. Expansion of the New Treasury Account
Without reducing government waste and food and wildlife allocations at the Aso Rock, what's this TSA expansion really worth?
3. Deployment of Bank Verification numbers
Yet, Patience Jonathan still lays claim to monies lodged in several accounts owned by several people; fictional and real.
4. Creation of an efficiency unit within the Ministry of Finance
Who's the Minister there again? Okay Okay that's a joke. This efficiency unit may have actually started yielding results so we'll give them that.
5. Enlistment of Nigeria into the Open government partnership
But the MDAs are not implementing the dictates of the Freedom of Information Bill oh!
6. Insistence on the conditionality of fiscal support to States 
Yet we still don't understand why Oyo State cannot pay staff and no one knows for sure what Fayose really did with his bail out funds yet.
7. Replacement of the old cash-based accounting statement… we'll just stop this one midway to ask:
What cash?
8.Introduction of new whistle-blowing policy
Until you say something against the wrong person Nigerians have to create a #Free*insert your name* on social media. Besides a whole country has blown whistle about SGF Babachir for months  now but we guess we were given a broken whistle for that specific case.
9. Reform of NNPC's longstanding cash call arrangement
What even does this mean? Anyway, Diezani???
10. Reform of the asset recovery process
In paper or for real? Because all we know is we have lost the cause in United States courts twice now and we don't understand the arrangement with the Swiss government.
11. Reform of federal budgeting process
LoL!