Looks like Nicki Minaj is back to her costume-wearing ways. But for good reason. The "High School" rapper is gracing the June/July cover of Teen Vogue!
Although It's been over a decade since Nicki was actually a teen, she certainly knows how to showoff her youthful spirit. The star, who describes her style as "euphoric, girly and powerful," got all dolled up in a light blue tutu, an embellished Vivienne Westwood corset and a long-sleeve lace Chris Benz top for the cover photographed by Sebastian Kim.
Inside the issue, Nicki recalls her days in high school and experiences dealing with bullies. "I encountered jealous girls a lot—it wasn't like I had nice clothes, so they couldn't be envious of that, but they were like, 'You shouldn't be that confident,'" Nicki told Teen Vogue. "What it came down to is that the bullies wanted me to bow down to the. And I just wouldn't."
And when it comes to her glamorous life now, the "American Idol" judge explains that things aren't that different.
"People treat this business like it's high school. It can absolutely feel like one big popularity contest, and you know what? I can't be bothered. I can't allow myself to play ridiculous games with grown adults in the industry."
Hmmmm, could Nicki be talking about her ongoing feud with Mariah Carey? Perhaps. But let's just take her words of wisdom for face value and hope that they can help others through similar situations.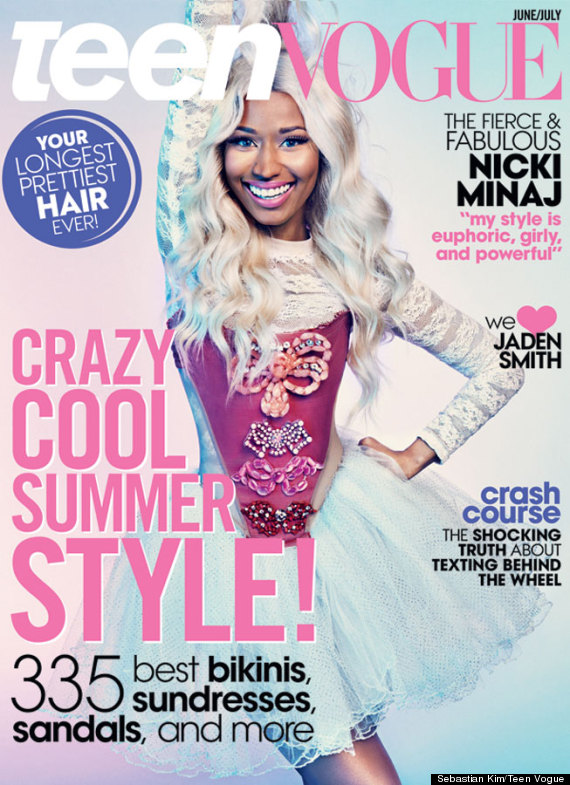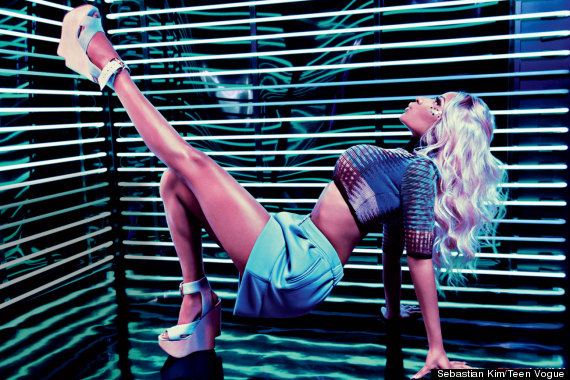 Read more: Huffington Post