by 'Jola Sotubo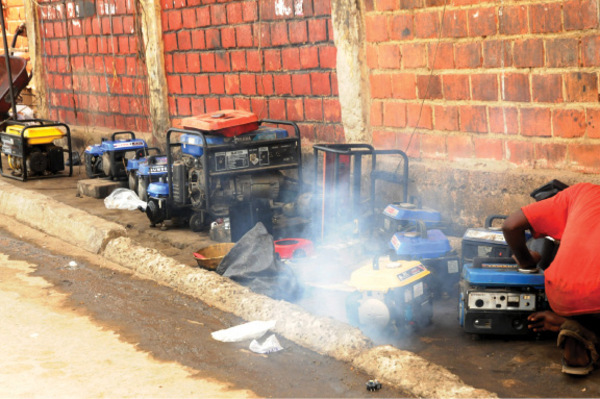 A man simply identified as Mutairu, an indigene of Sokoto, was found dead in his make shift apartment in the Egbeda area of Lagos State. His body was discovered by neighbours in the early hours of Thursday.
He allegedly died from extreme inhalation of toxic fumes from his electricity generator which was in his room while he slept. Mutairu, a petty trader sold predominately tea and noodles at 83, Egbeda-Idimu Road.
The incident was brought to the attention of police at the Area M command, Idimu.
Full report below:
According to an eyewitness report and a close friend of the deceased, simply identified as Kabiru, had the following to say
Kabiru said: "Mutairu is a native of Sokoto, in Ilela Town. He has been doing Maishai business (tea seller) for many years here. A lot of people knew him as a dutiful fellow who related well with everyone irrespective of class, religion or ethnic background.
"We were surprised to find him dead this morning (yesterday). Somebody just called to inform me that I should run down to Mutairu's house as he could not be found around which was unusual.
"When I got there, we knocked repeatedly on his door without response but we could hear the sound of a generator working inside.
"After a while, we decided to climb the roof of the makeshift building because the three doors leading to his room were locked.
"We broke into the room and right before us was the lifeless body of Mutairu on the bed. We quickly put off the generator as the entire room had been saturated with the fume.
"We could not apply any first aid to revive him because he was already dead. It is so painful. Probably, he was unaware of the inherent danger in keeping generator working inside a house."
The remains of the deceased were later taken to his home town in Sokoto State.