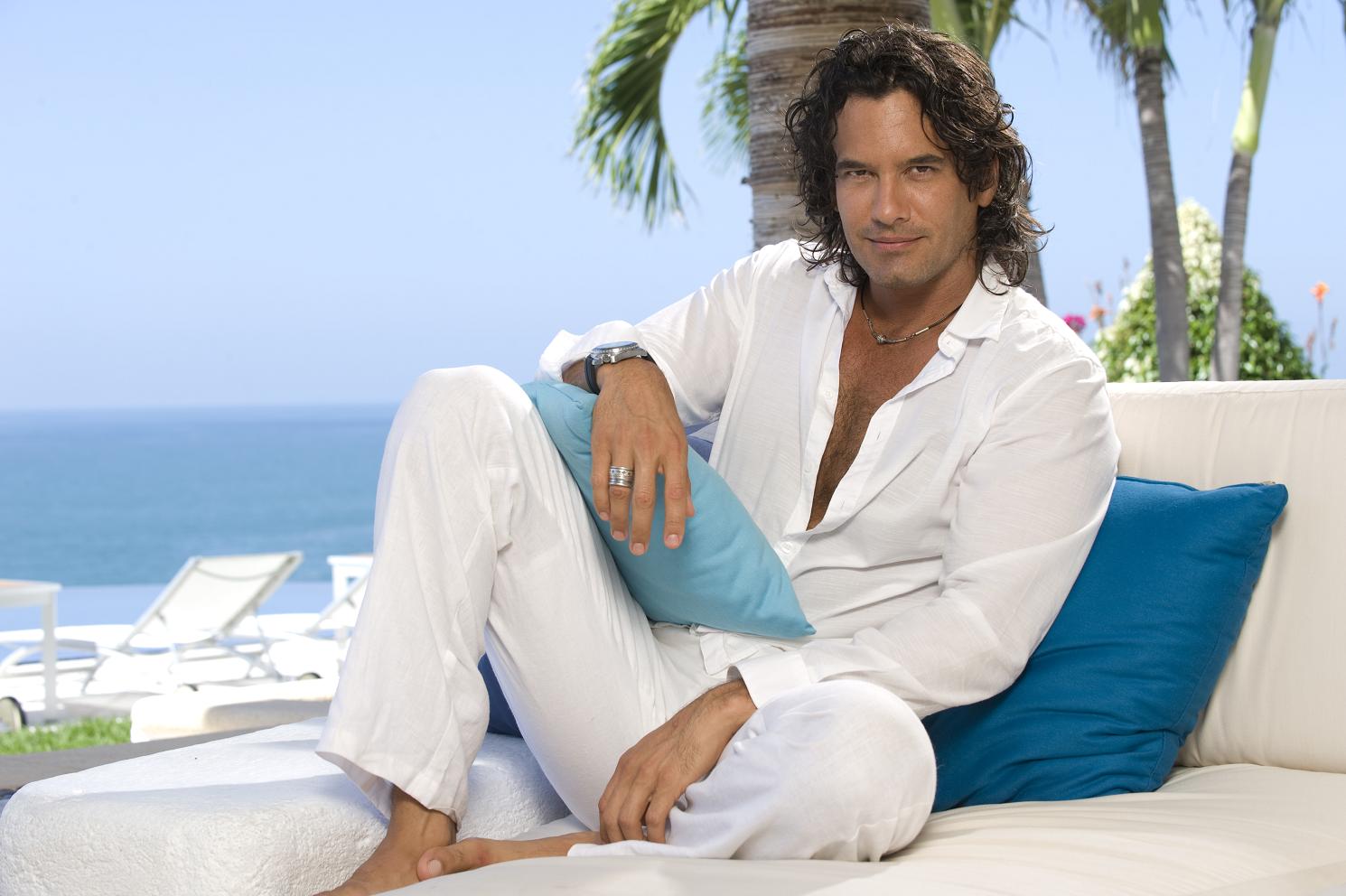 by Tutu Akinlabi
Mexican soap operas have become very popular in Nigeria – in fact with an entire channel on DSTV dedicated to them ala Telemundo, it is all over for those who complain about their influence.
The frenzy started with the hugely popular series titled "When You're Mine" aka "Paloma" and since then it's been Telemundo fever in Nigeria. Out of the mix of the many shows and actors however, a few stand out and we present them.
One of the most loved actors on the scene now is Mario Antonio Cimarro Paz. The mere mention of Mario's name leaves most women drooling as he is a hunk almost like no other.
Mario is most popular for his role as Salvador Cerinza in "El Cuerpo del Deseo" more popularly known as "Second Chance".  He played the role of a rich man (Pedro José Donoso) who died and came back in the body of a poor peasant.
Mario is now cast on TV in "El perdedor" as Sergio Galan and it is anticipated that his already teeming fan base will grow even larger.
Silvia Angélica Navarro Barva is one of the first Mexican soap stars that cemented herself in the hearts of soap lovers with her role in "Cuando Seas Mia" popularly known as "When You're Mine". 
The series was a smash it in the country and it sent many viewers rushing for their Televisions when the time came for it to air.
Silvia acted the part of "Paloma", a lovable young woman who fell in love with the heir of her employer's coffee empire but couldn't be with him because of the difference in class.
"When You're Mine" provided a welcome distraction for soap lovers and paved the way for the onslaught of Mexican soap operas with many of them now showing on screens across the country.
One of the most popular series showing now is "Bella Calamidades" translated to mean "Beautiful but unlucky" which revolves around a smashingly beautiful young woman named Lola (played by Danna Garcia), who cannot seem to catch a break in life.
She is faced with the death of her mother, maltreatment at the hands of her stepmother, exile and the loss of the love of her life amongst many other troubles that plague her.
Other popular shows airing now are "My heart beats for Lola", "Precious Rose" and "Forbidden Passion" amongst others. Mexican soap operas made their debut into Nigerian Television a while ago with the entry of shows like the popular "Morning Rose" which aired around 1993 but they did not gain too much popularity until recently.
If the present scenario is any clue, Telemundo and the shows it presents to Nigerians, much to their delight, will be around for a long time yet.